In This Article:
List Hopper Priority will set the Priority in the Hopper according to the level configured in the List. When these Leads go into the Hopper they will have their assigned Priority.
Priority will only be used when a Lead is inserted through the Campaign. This will not apply to Leads inserted through API, Workflow Automation, or any other part of the system.
1.) On the Admin Account Dashboard, click the Call Center main menu.
2.) Click the Lists menu option.

The Manage Lists page will open.
3.) Click the name of the List or use the Action drop-down button in the Action column and select Settings, to open the List settings.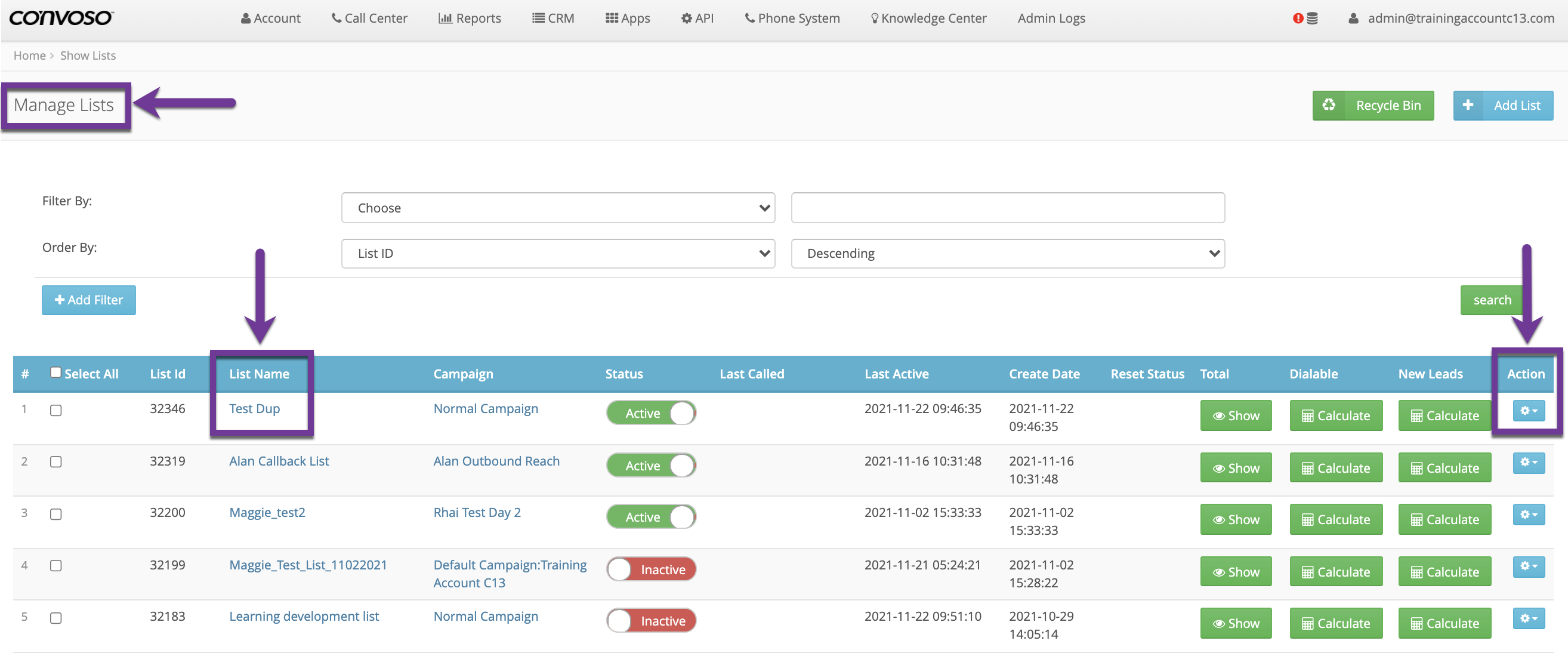 The View List page will open.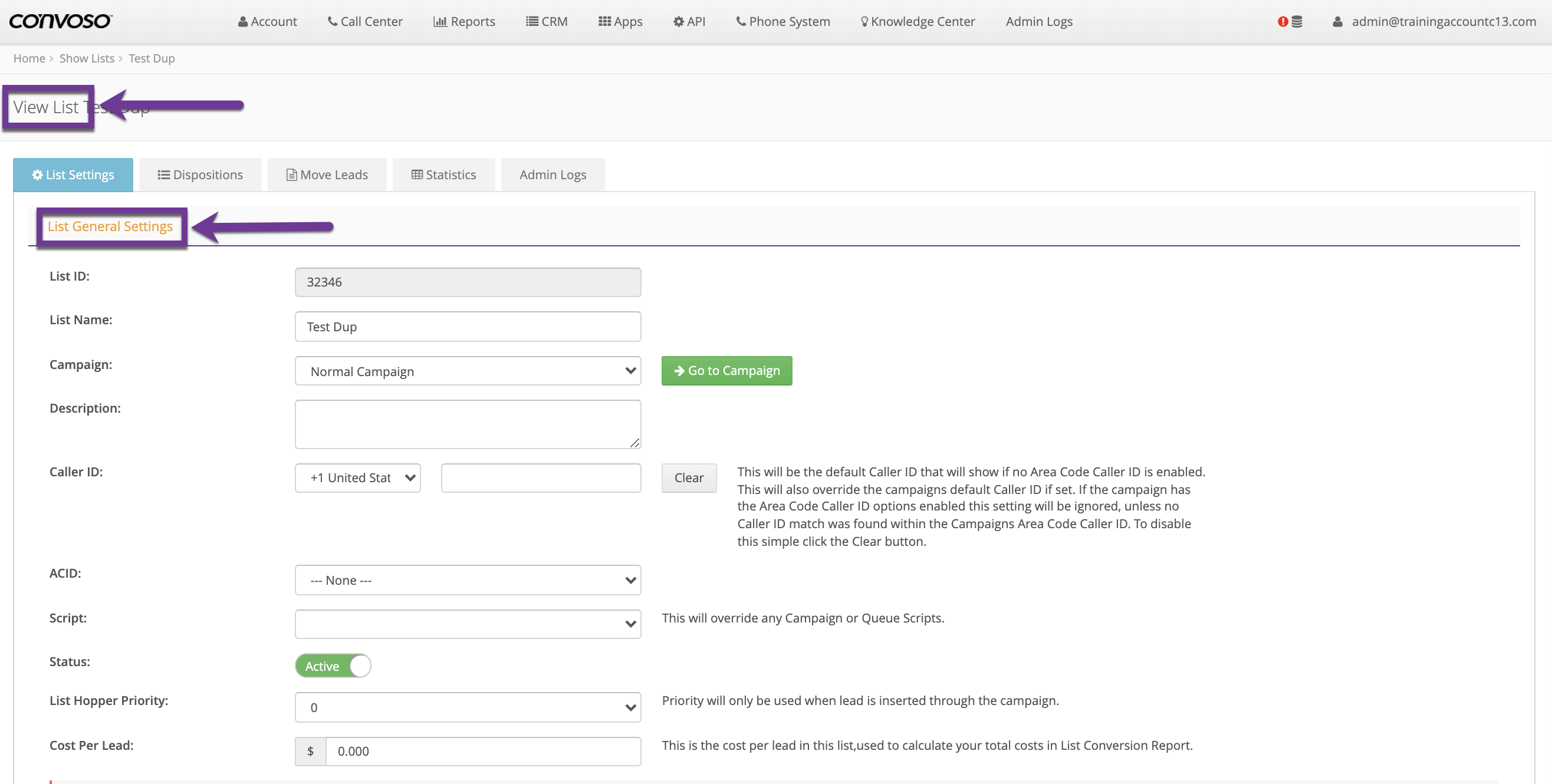 4.) On the View List page, in the List Settings tab, under the List General Settings section, find the List Hopper Priority field.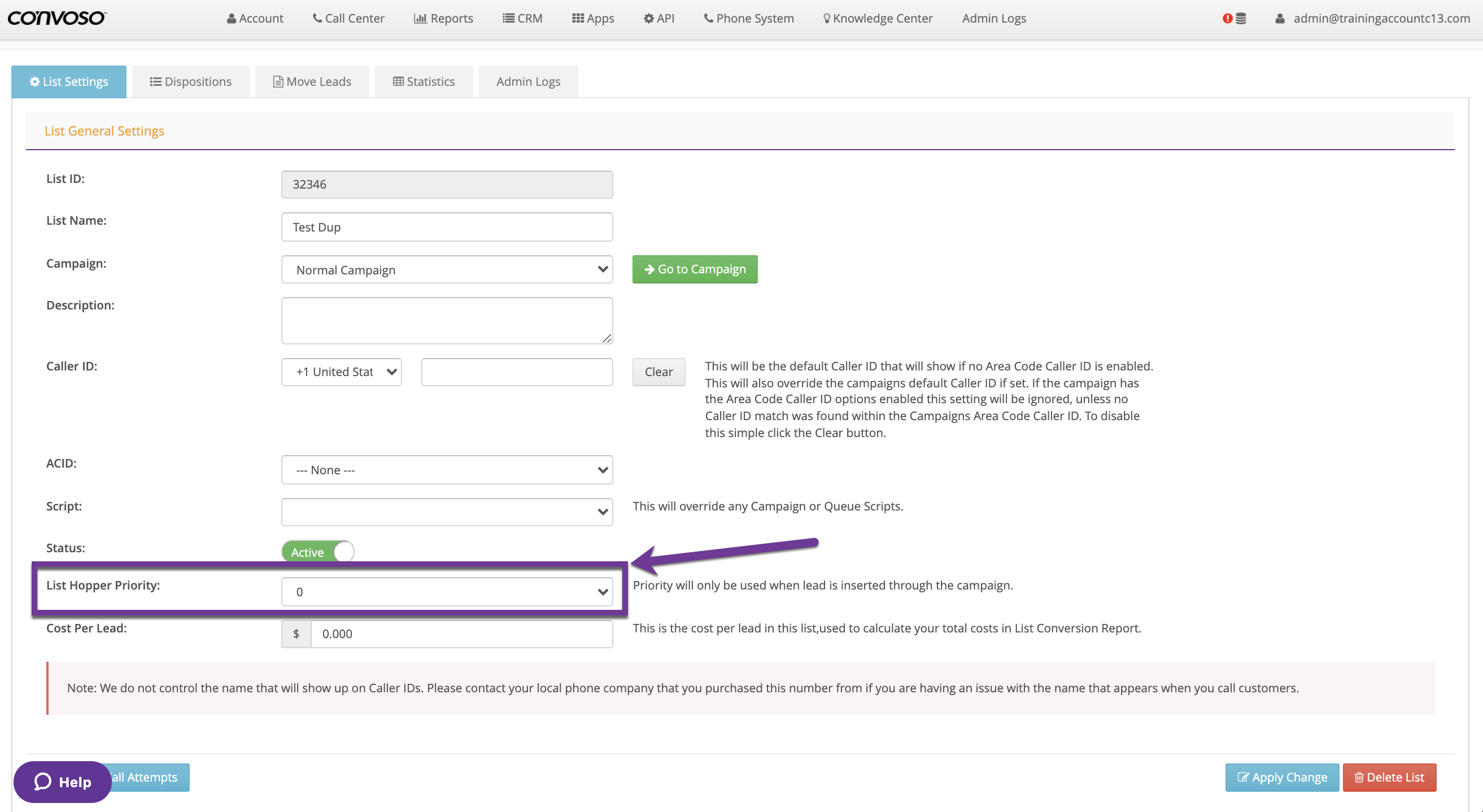 5.) Set the Hopper Priority of Leads inside this List.
The higher the number, the higher the Priority the Lead will have in the Hopper.

For Example: We have List A and List B. List A Hopper Priority is set to 55 and List B to 11, when Leads are inserted into the Hopper we set the Priority for the Lead in the Hopper based on those values. In the case that the Hopper filled with Leads from both List A and List B, Leads from List A get called first.

6.) Click the blue Apply Changes button.