The Convoso Cadence
At Convoso, we constantly strive to expand our features and improve the customer experience. Here, you can learn about recent enhancements and feature releases, Knowledge Base Spotlights, and other vital information about the Convoso system.



Feature Update - October 2023
Say hello to Convoso's new Single Sign-On feature. Previously, Convoso's SSO capabilities were less customizable. Admins will now have the ability to configure their Single Sign-On settings based on the needs of their Account.
We want to simplify ease of access and take away the need for Agents and Admins to maintain multiple logins for multiple platforms.
Read More:
Granting Single Sign-On Settings Access

Innovating Convoso
Recent improvements to the Convoso system.
August saw the launch of Voso.ai, an Intelligent Virtual Agent!

Convoso's new configurable scenario-based platform can engage prospects in natural conversation over text messaging and voice calls and identify high-intent prospects for transfer to live agents.

The result multiplies conversations with consumers ready to buy and cuts customer acquisition costs.

Read More:

Speed to Lead

Speed to Lead is the length of time it takes an organization to respond to a qualified prospect from the moment they become an inbound Lead.

The Speed to Lead Report will provide valuable insights into the speed at which your Leads are dialed after being entered per List, saving time in calculating this data manually.

This new addition to our Custom Reports produces a table for measuring and tracking this crucial KPI.

Read more:
Learning Convoso
Knowledge Base Spotlight
Properly configured DIDs are integral to avoid dropping calls. To ensure the validity of your DID settings, we have implemented a new notification.
Read More: Configuring Inbound Numbers
Have you heard about our new Glossary, full of product and industry-related terms?
Read More: Convoso Product Glossary
Pair it with our list of Call Center Acronyms and Abbreviations.
Read More: Your Complete Guide to Call Center Acronyms and Abbreviations
Convoso in the Know


What to know about Convoso
With the introduction of Advanced Report Breakdowns and Filters, the Speed to Lead Report offers sharper insight into the speed of initial dials and Contact Times!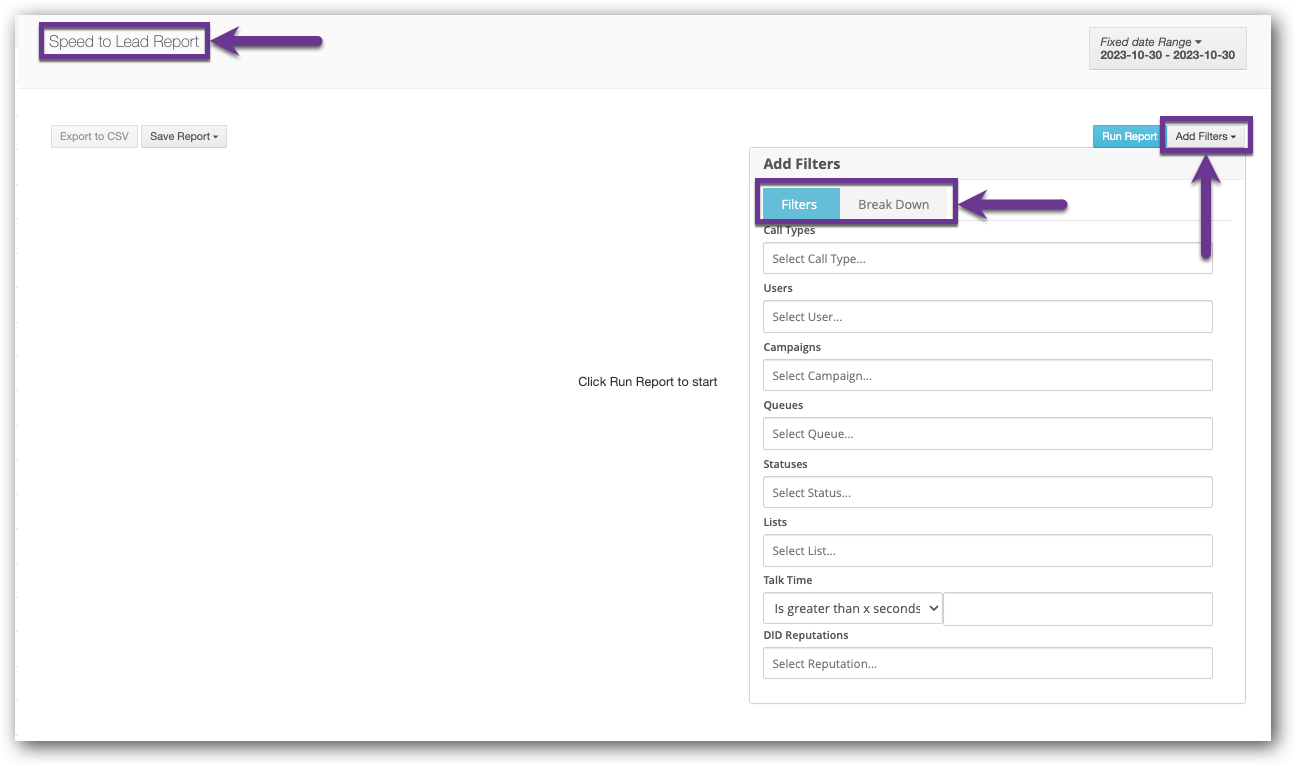 Read More: Speed to Lead Report

Please contact our Support Team at support@convoso.com for any questions and assistance you may need.