This article will guide you on how you can check the lead's log modification under its Timeline.
Note: To enable this feature, please contact our Support Team (help@convoso.com).
Once a lead was modified, get the Lead ID or the phone number.
From the Admin dashboard, go to Call Center and select Leads.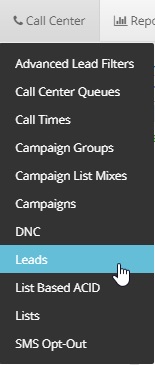 Select Lead ID under Filter By, enter the Lead ID and click on Search.

Click on the Lead ID to open it.
On the Edit Lead section, click on Timeline tab.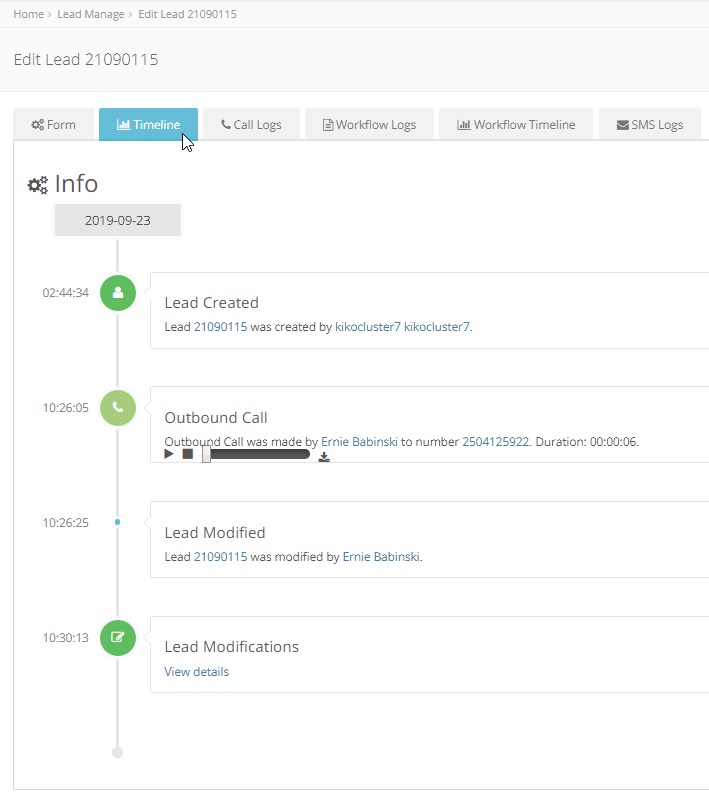 Click on "View Details" under Lead Modification.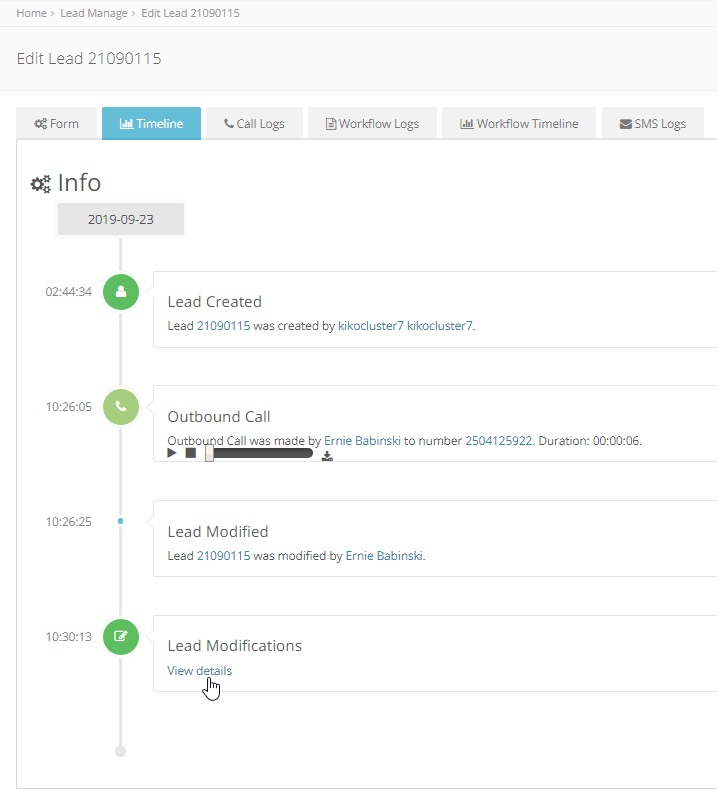 A window will pop up that will show all the modification on this lead.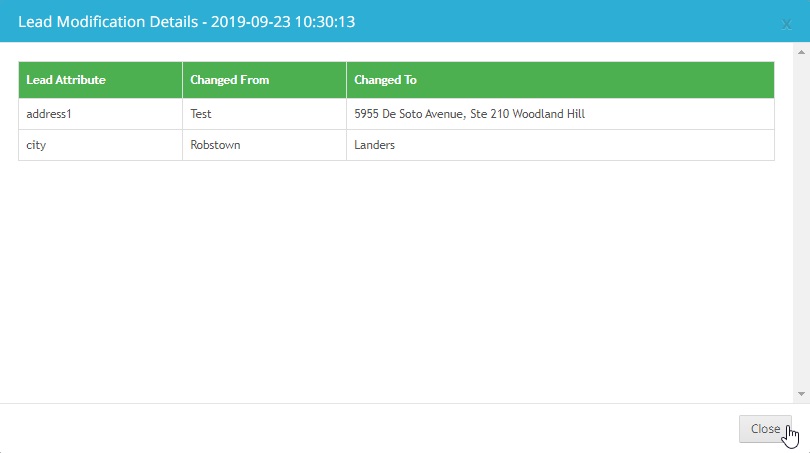 Click on Close to close the window.