In this article, we will discuss how to configure Smart Voicemail Drop as a message type as part of your Call Analysis when an Answering Machine is detected and you want to leave a voicemail.
Smart Voicemail Drop allows you to be more strategic with your voicemail messages. You can configure which audio files are left for each voicemail message, you'll likely want to have different messages for your first message, 2nd message, etc.
You can find it under Campaign > Call Routing Tab. Scroll down to Call Analysis and Enable Leave Message when Answering Machine is detected.

Under Message Type select Smart Voicemail Drop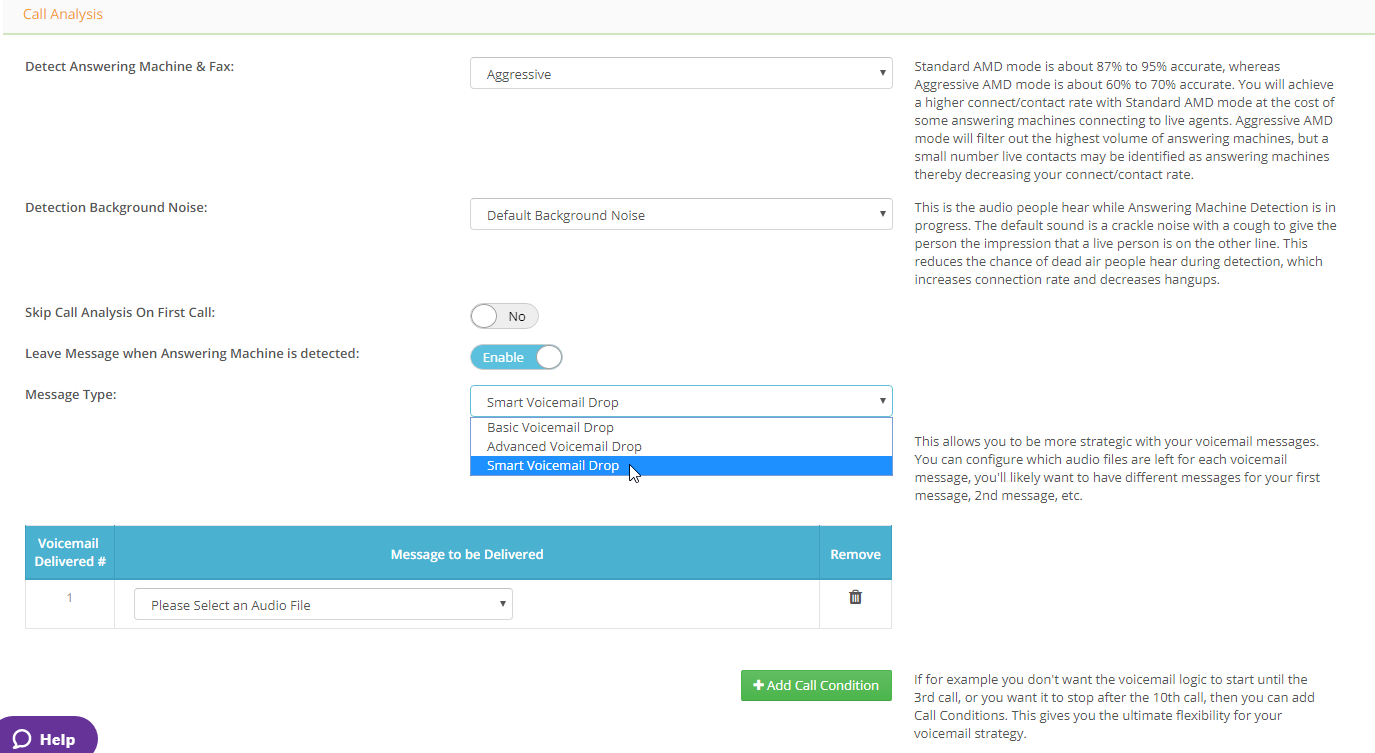 You can add multiple Voicemails and specify what audio message to be delivered on each drop.

If for example you don't want the voicemail logic to start until the 3rd call, or you want it to stop after the 10th call, then you can add Call Conditions. This gives you the ultimate flexibility for your voicemail strategy. You can add multiple conditions.

Click Apply Changes once your done.