In this article, you can learn how to add voicemail drop audio to your campaign when transferring to voicemail drop. Refer to How to Transfer Call to Voicemail Drops
First, you need to upload an audio file for your voicemail drop: How to Upload Audio Media
From the Dashboard, click on Call Center and select Campaigns from the drop down.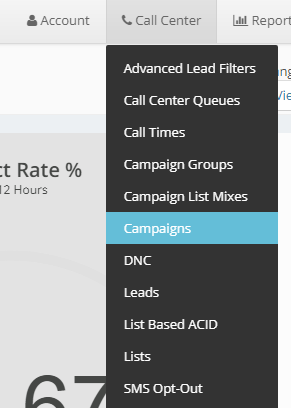 Click the campaign that you want to assign disposition note and go to settings.

Click the Advanced Configuration and go to Voicemail Drops.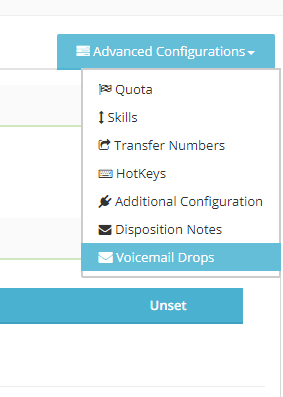 Select the recording that you uploaded and click add.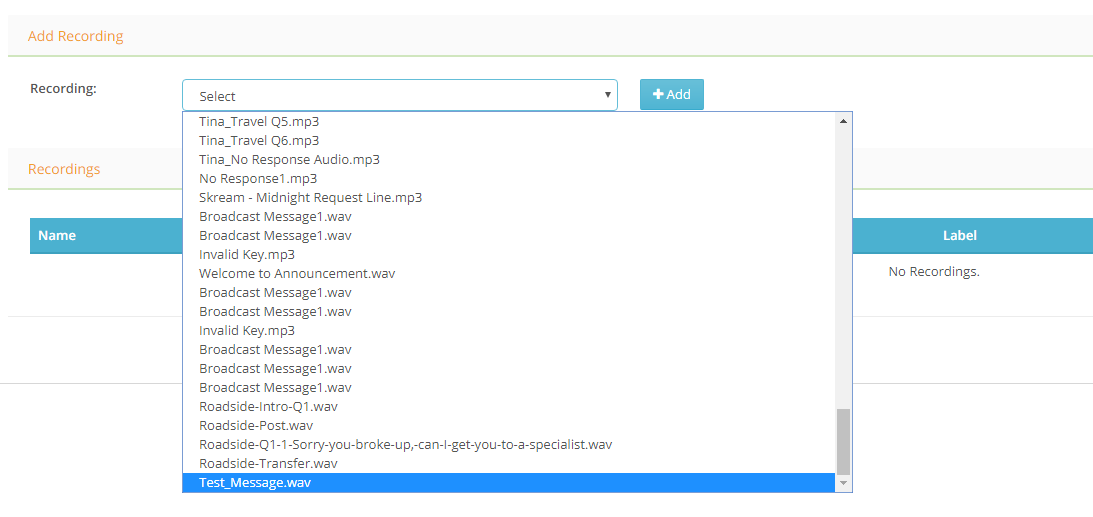 Apply Changes after adding the recording.