This article will guide you on how to delete a campaign.
From the Admin dashboard, click on Call Center and select Campaigns.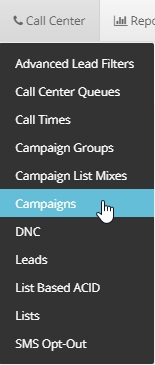 Under Show Campaigns, look for the Campaign that you would like to delete. Click on the Action button and select Delete.

Once you click on Delete, there is a dependency window that shows up. This means that the Campaign that you are about to delete is being used by other settings.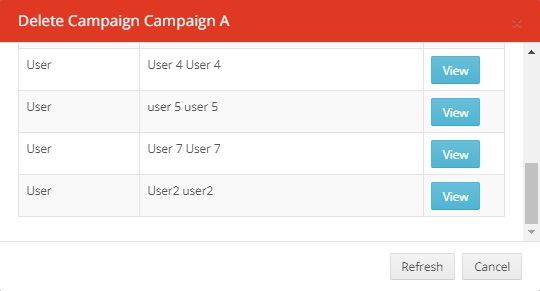 To remove the settings assigned to this campaign, click on View button and it will direct you to the settings wherein this campaign is configured.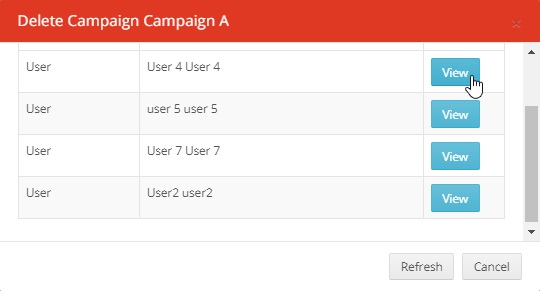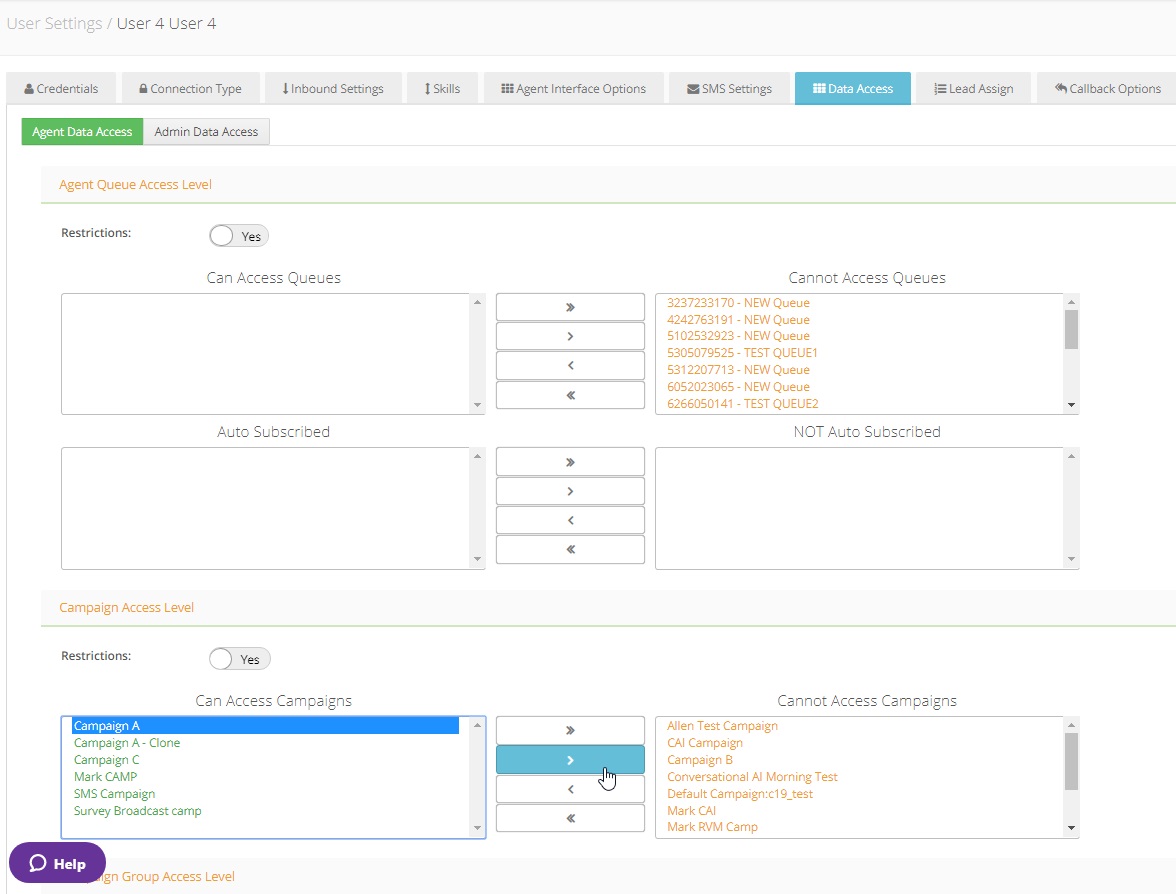 As the sample above, User 4 assigned to Campaign A. Unassigning the Campaign A for User 4 to Cannot Access Campaigns. Click on the Apply Changes button when you are done.
Once all the settings or users are removed, click on the Refresh button and confirmation window will appear if you would still want to continue to delete the campaign.

After that, you will receive a notification window that the campaign was deleted successfully.