In This Article:
This feature will help to calculate the estimated Hopper Level based on the values of Agent Hopper Multiplier x Active Agents x Auto Dial Level x (60 / 27). The number inside the Parenthesis differs per account.
Note: If the result is LESS THAN THE ACTUAL HOPPER LEVEL, this calculation is ignored.
Example setup:
Campaign Outbound settings:
Dial Timeout: 4.5 rings
Dial Level: 10.7
Agents logged in: 2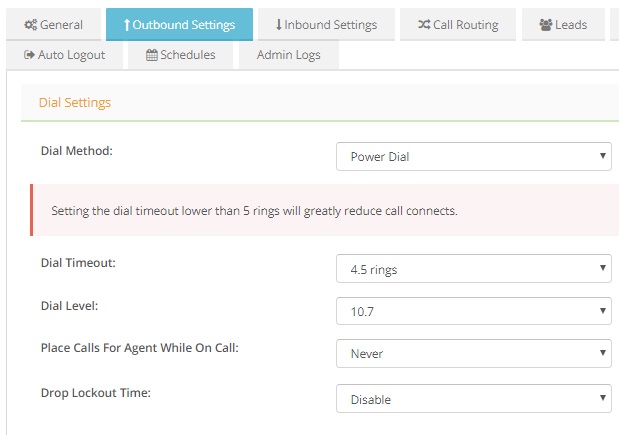 Go to the Hopper tab.
Hopper Level to: 50
Enable Use Auto Hopper
From the equation above:
2.9 x 2 x 10.7 x (60/27) = 137.91 (Round it off to 138)
Estimated Hopper Level will display as well.

Since the result is HIGHER than the current Hopper Level, it increased the Hopper Level.

Check the total Leads in the Hopper. It shows the correct estimated Hopper Level.