Leads Summary is a way for you to tell whether a lead can be called right away or why it's not able to be dialed.
---
In order to get to this, you will need to go to campaigns: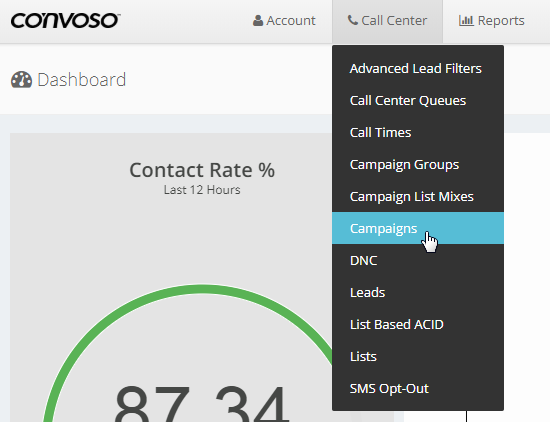 Then go to a campaign's settings and go to the Leads tab.

From here, when you scroll to the bottom of the page, you will see the Leads Summary bar with a calculate button on the right side.

Click on the calculate button and you should see a summary of your leads on this campaign.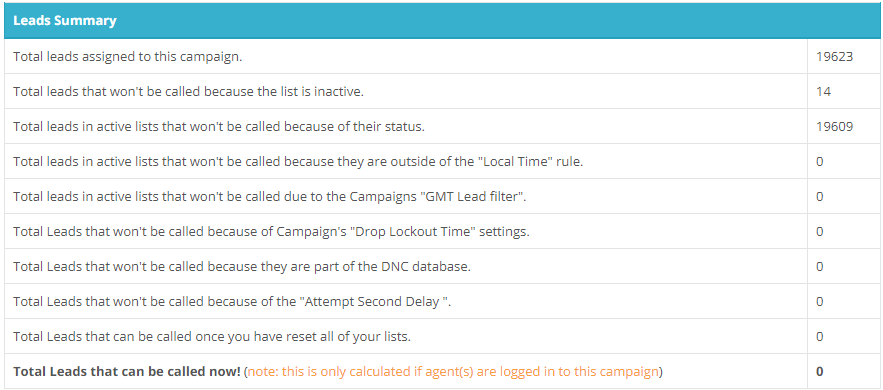 The reason why the leads are not dialable is shown in the summary. It displays why the leads are not able to be dialed by the list not being active, because of the status, "local time" rule, etc.  If you want to make them dialable, you will need to check on your lists to see if they are inactive, in a certain timezone, or if the status is not dialable in this campaign.
In case of a Ringless Voicemail Campaign, this is how Leads Summary looks like.
Note the inclusion of 'Total Leads that won't be called because their numbers are not wireless' in the reasons.