This feature will help you specify a certain script to display on your agent's screen triggered by using Advanced Lead Filter.
From the lead filter field values, the system will check and if the condition is matched, the system will display the selected script. If nothing matches, it will go with the old script logic or no Dynamic Scripts will be displayed. (Click here on How to Create Advanced Lead Filter).
From the Admin dashboard, click on Call Center and select Campaigns.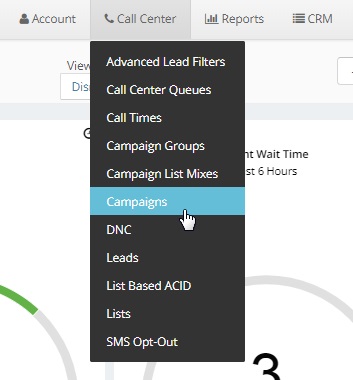 Search the campaign you want to configure. Click on the Action button and select Settings.

From the Campaign Settings, click on Advanced Configuration and select Additional Configuration.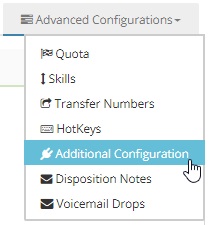 On Additional Configuration, look for Dynamic Scripts section and click on Add Row to add an entry.

Select the Advanced Lead filter that you want to use and the script that you want to display. (From the sample below, the Advanced lead Filter is to filter all phone numbers on Pacific Time Zone and will display the Sample Script.)

(Note: You can add more entries as you want and you can click on Remove to delete an entry.)
Once done, scroll down and click on Apply Changes.