This section will guide you on how to clone a campaign.
The Admin can use this option if he would like to create a new campaigns with the same settings as with the existing ones.
This will be much easier instead of checking each settings to match with the existing campaigns.
This will help save time creating multiple campaigns and making sure that it will have same settings for each.
Here are the steps on how to do it.
From the Admin Dashboard, click on Account and then Campaigns.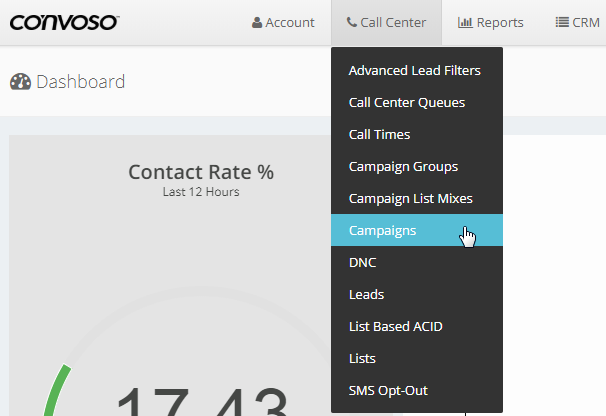 In Manage Campaign section, click on the Action Button of the Campaign and select Clone from the drop down options.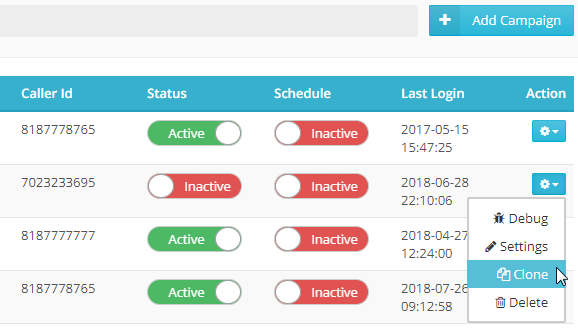 A message window will appear. Click on Clone



Change the name of Campaign if needed. Everything settings will be copied from the original campaign.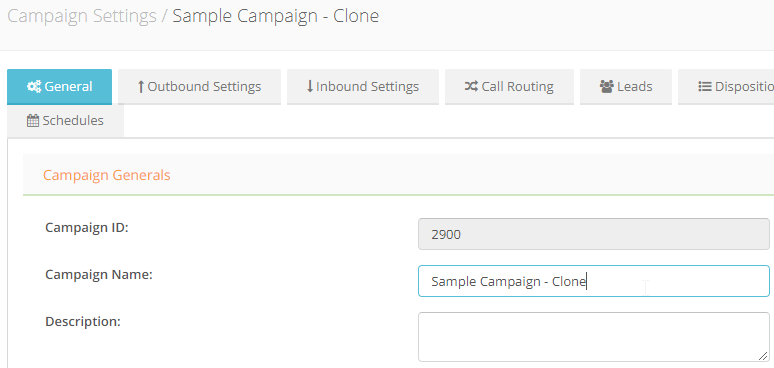 Note:
Due to the differences in SMS Campaigns, SMS ACID won't be copied.
See this link to know more on how to configure SMS Campaigns.
https://help.convoso.com/hc/en-us/articles/115002477794-How-to-Configure-a-Campaign-to-use-SMS-Broadcast