This will guide you on how you restrict your Junior Admin or Manager to have access on some settings or information of your campaign or users in your account.
From the Admin dashboard, click on Account and then Users.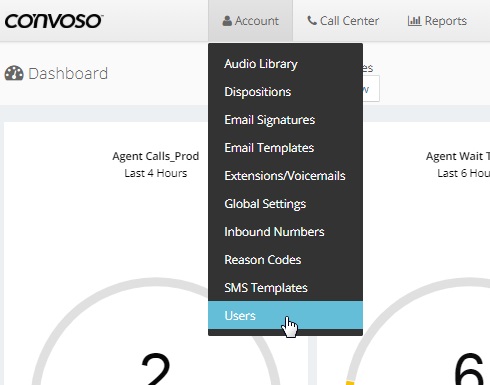 Under Shows Users, look for the user that you want to configure.

Click on Action button and select Settings.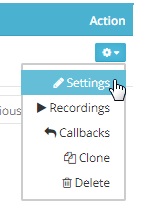 On the User Settings, click on Data Access tab.

For Agent Data Access Display:
Agent Queue Access Level
Campaign Access Level
Campaign Group Access Level
Lead Access Level

For Admin Data Access Display:

Admin Queue Access Level
Campaign Access Level
Campaign Group Access Level
List Access Level
Report Access Level
User Access Level
Agent Monitor Campaign Access Level
Agent Monitor Queue Access Level
Agent Monitor User Access Level
Admin Dashboard Access Level
In this example (Setting up Campaign Access Level).
Select the name of the campaign and click on the Less than button to move the campaign on the side of Can Access Campaigns.


If you want to remove the campaign under Can Access Campaigns, just highlight the campaign and click on Greater than button.
If you want to select all of the campaign and have access to all of it, click on the double Less than button or you can Set the Restriction to NO. That means that you are allowing the user to have access on all of your campaign

For Lead Access Level, there 3 options to select:

Everyone's Leads - Can search everyone's leads
Leads They Last Contacted - Their leads only
Leads They Own - (Based on the Lead Owner Field)
Note: Setting Lead Access Level to Leads They Last Contacted or Leads They Own will hide the lead icon for the Admin in the Agent Monitor. This will prevent the Admin in viewing the lead information of agent's current call.
Once you are done, click on Apply button.