Overview
Call Times control the hours a Campaign can place calls to your Leads. Every Campaign is set to a default Call Time. This prevents you from dialing Leads too early in the morning or after business hours. We will discuss how you can adjust your Campaign's Local Call Times setting.
Settings Call Times correctly will help prevent unnecessary burning of Leads.
---
Contents
---
Before you Begin
Admins can create Custom Call Times for their Campaigns instead of the system defaults.
---
Configuring Campaign Call Times
1.) Click the Call Center main menu.
2.) Click the Campaigns menu option.
The Show Campaigns page will open.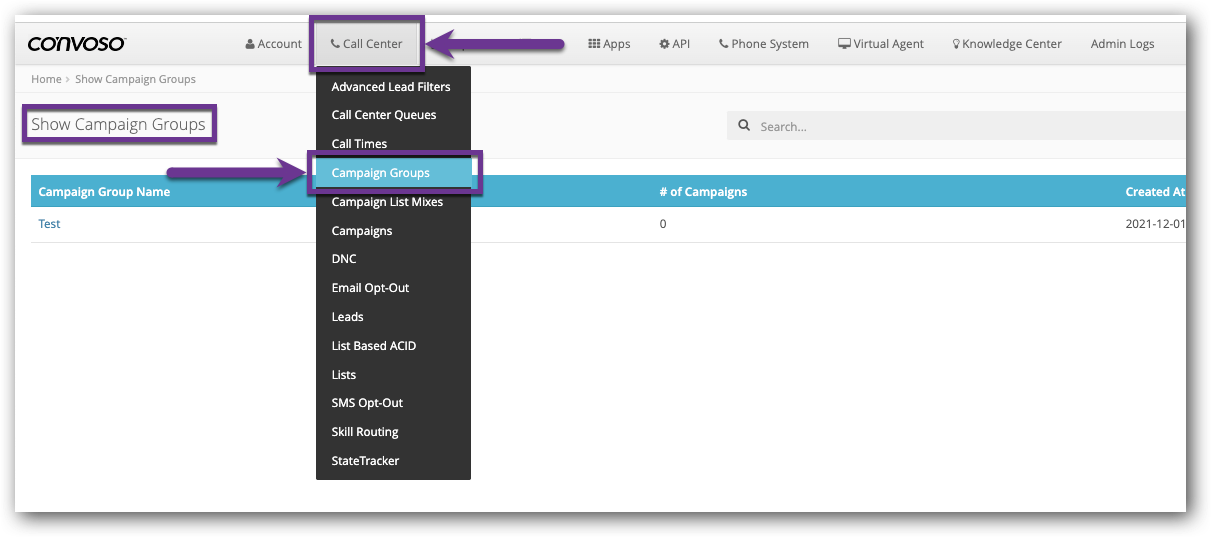 3.) Click the Name of your Campaign or the Settings option in the Action gearwheel drop-down.

The Campaign Settings will open on the General tab.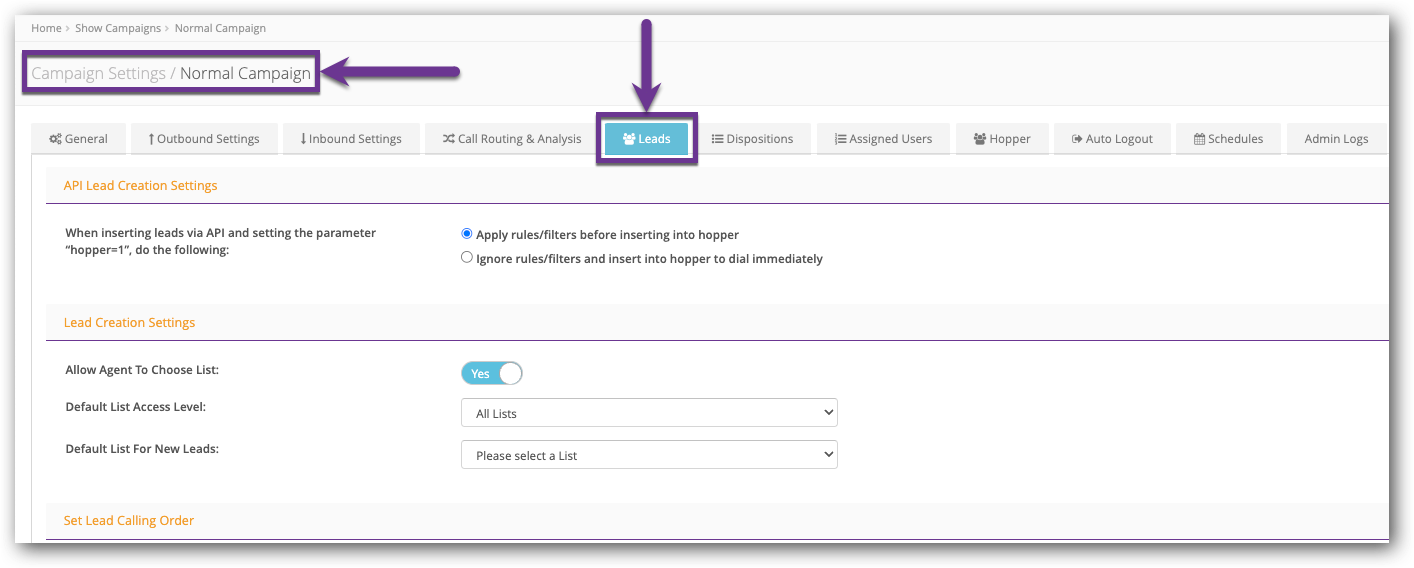 4.) Click the Leads tab.
5.) Scroll down to Outbound Call Filters.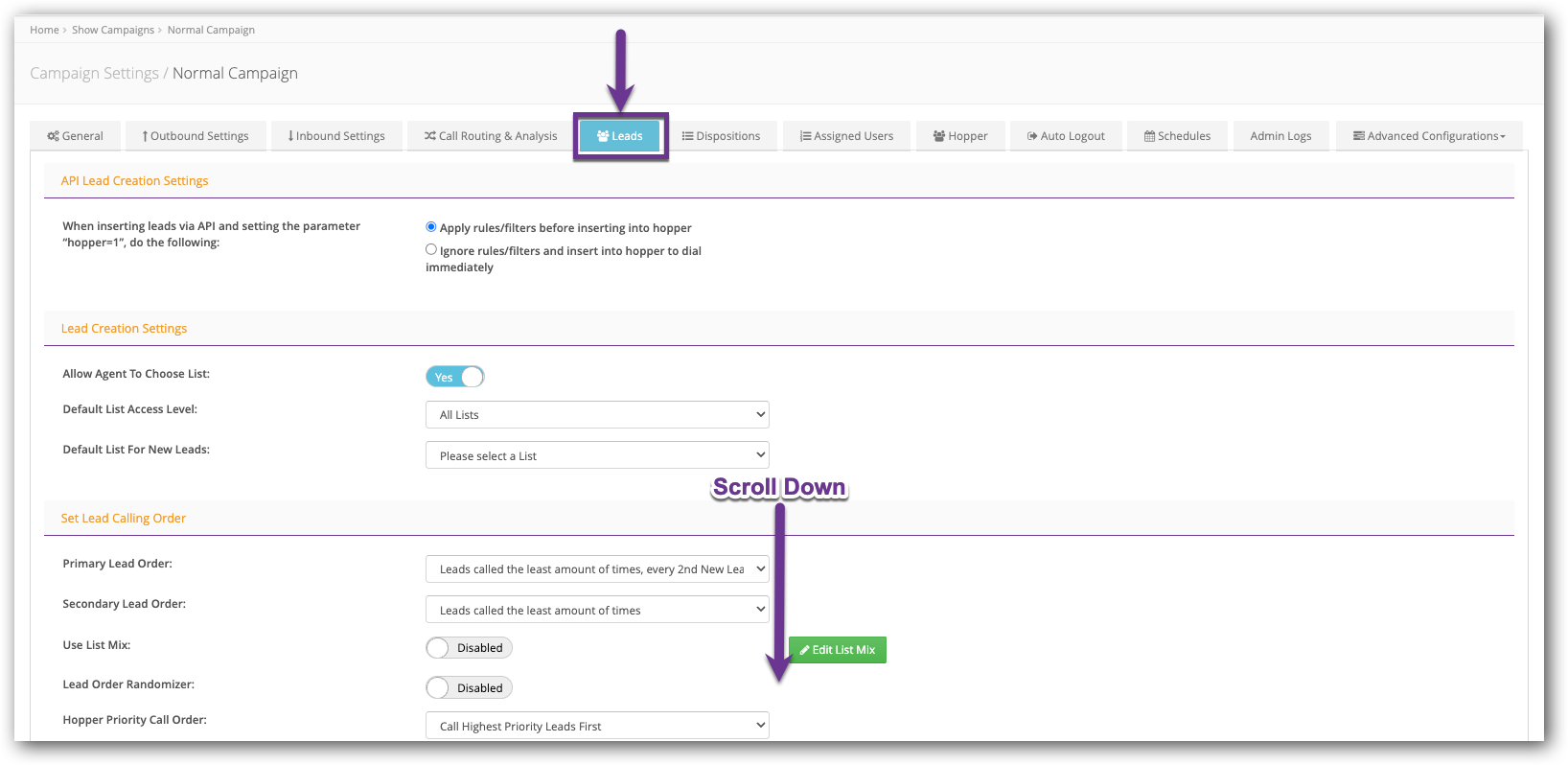 6.) If you need to use a specific Time Zone, choose from the options in the GMT Lead Filter Override.

7.) Select your Custom Call Time in the Local Call Times drop-down.