How to Edit Inbound numbers in Bulk
You can now do mass editing of Inbound Numbers. This is helpful when you need to manage/edit multiple DIDs at once.
From the Dashboard, click on Account and select Inbound Numbers from the drop down.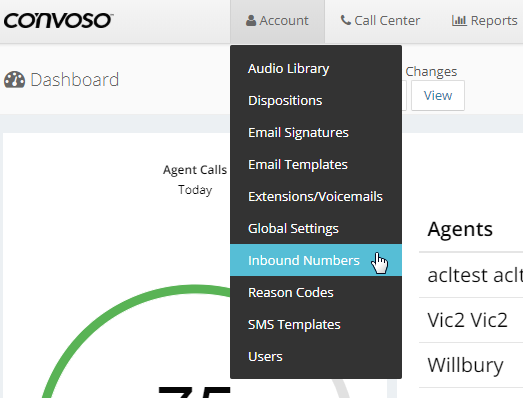 In the Manage DID section, Search for the Inbound Numbers based on preferred filters.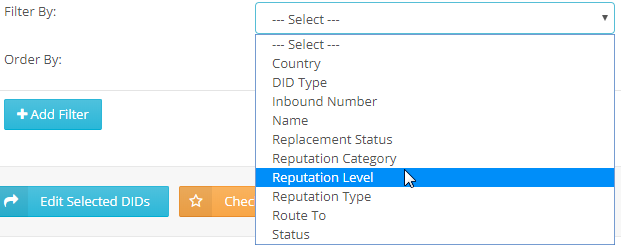 Select multiple Inbound Numbers by clicking the check boxes.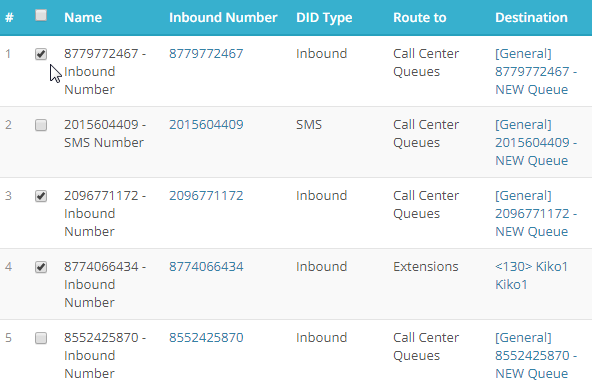 To select all 20 DIDs in 1 Page, click on the check box beside the Name Column and every inbound number in the page will be selected.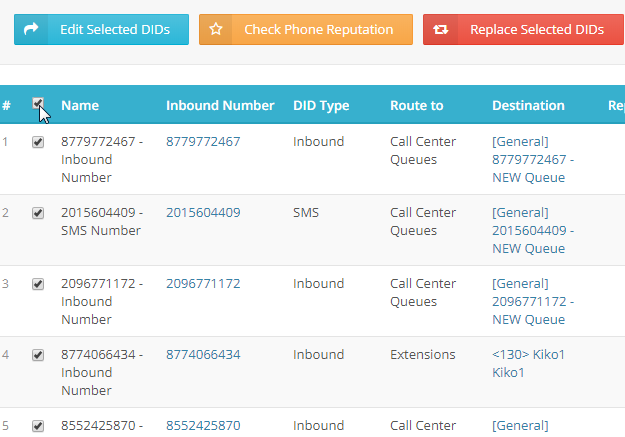 To select ALL DIDs in the account, click on the link shown on the page.


Click on Edit Selected DIDs Button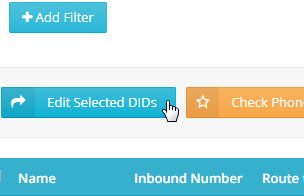 Edit DIDs section will appear, changes done here will be applied to all the DIDs selected.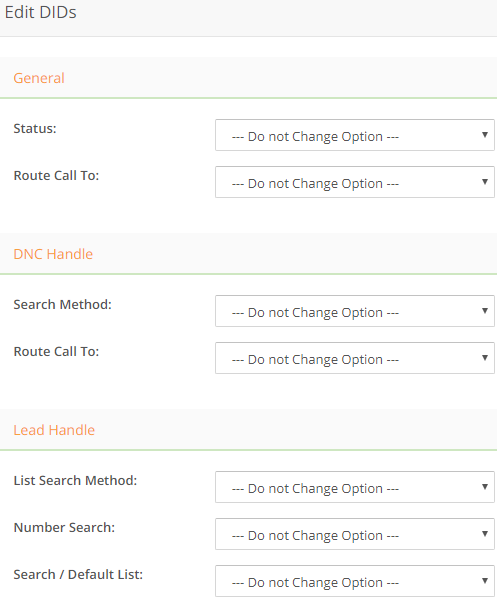 Click on Apply Changes