In This Article:
Steps to export DIDs in bulk.
This is useful when multiple Inbound Numbers need to be exported, rather than doing each number one by one, you can bulk export DIDs.
Process:
1.) Click the Account menu option.
2.) Select the Inbound Numbers option from the menu.



The Manage DIDs page will open.

3.) Use the Filter By and Order By fields to search for your DIDs.
In this example, we will look for all Inbound Numbers assigned to an ACID List using Filter By.

A: Other Filter By options include:

Caller ID Reputation: Filter numbers based on their reputation with Carriers and the FCC.
Country: Filter phone numbers from Australia, United Kingdom or the United States.
Created At: Filter numbers by the date they were created.
DID Stage: Filter numbers by their stage for cancellation, replacement, or release.
DID Type: Filter phone numbers by DID Types, Inbound, SMS, Dial-in, or SMS Shortcode.
Inbound Number: Filter or search the DID number.
Name: Filter phone number by its name.
Route To: Filter phone number based on where it is routed.
Status: Filter phone number based on its status. (Active or Off).

B: This field and its choices depend on what option you chose in the first drop-down. In this example, it will show a list of all the ACID Lists in the Account.
C: Order By options include: Country, Created At, DID Type, Inbound Number, Name, Route To, and Status.
D: You can then choose Ascending or Descending.
4.) Click the green Search button.
5.) Select numbers by clicking the checkboxes in the column to the left of the numbers.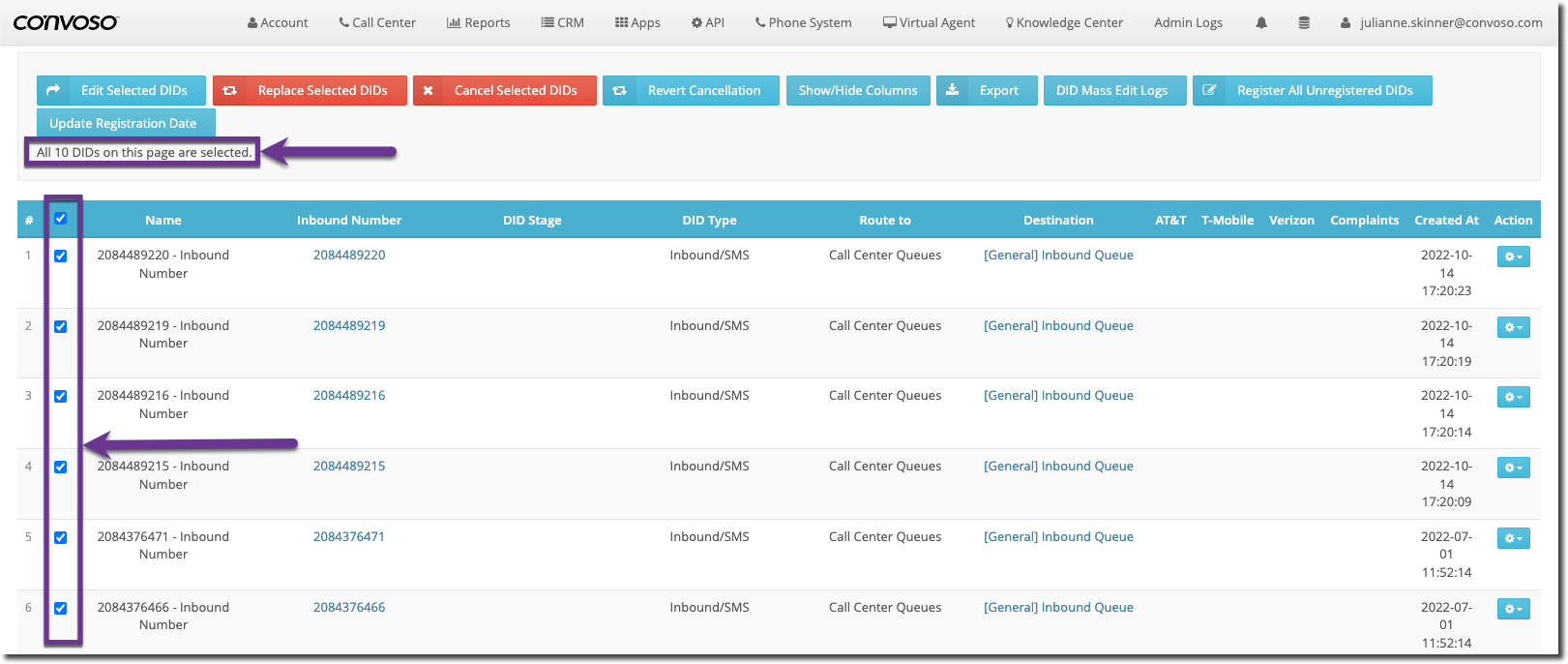 To select all the DIDs on a single page, click the checkbox at the top of the checkbox column.
After selecting a single page, a link will appear below the buttons at the top of the list for selecting ALL the DIDs in an account.
Once all the DIDs are selected that link will switch to read Clear selection, as shown in the image below, click that link to unselect all DIDs.
6.) Once you have selected the DIDs. Click the Export button.

A notification will appear instructing you to navigate to the Exports page to view your exported numbers.
7.) Click the Reports menu.
8.) Select the Exports option.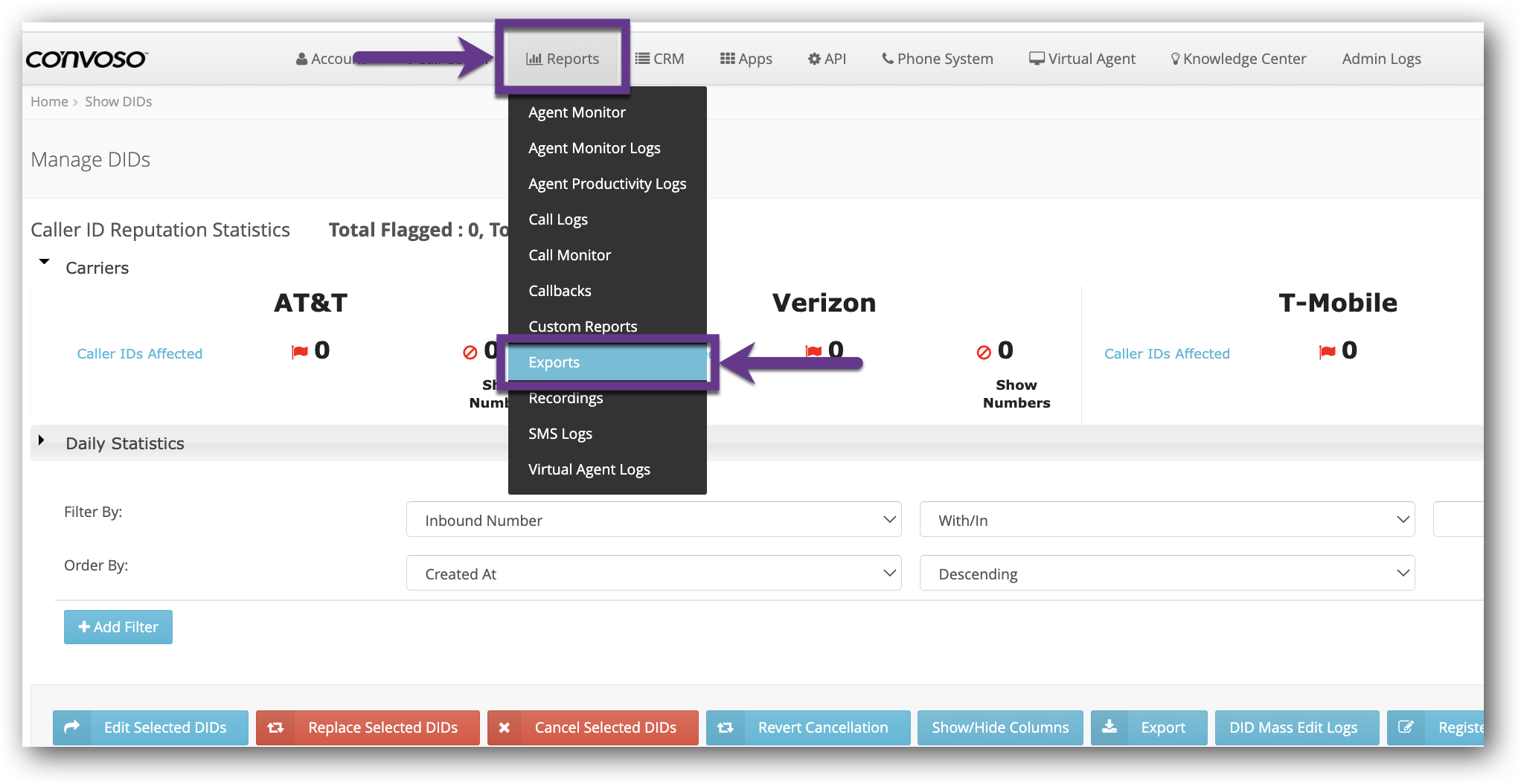 The Manage Exports page will open.

In this table you will see all of the Exports performed in your Account.
The exported numbers will appear with a Status of Processing since you ordered the Export.