This FAQ will help you how to replace DID number that fails the replacement. The reason why there's a "Replacement Failed." message is that the area code that you are trying to replace it not available at the moment. 
To replace these numbers, please follow the steps below.
From the Admin Dashboard, click on Account and select Inbound numbers.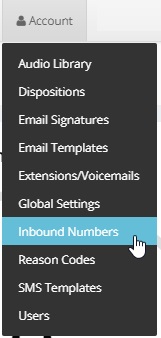 On Manage DIDs, look for the numbers with the "Replacement Failed" message. Put a checkmark on the DID numbers and click on Replace Selected DIDs button above.


DID replacement window will appear. 

Put a check on "Replace with area codes in the proximity if an exact area code replacement cannot be found" to replace a DID with another area code that is nearest if the exact area code is not available. Then click on Confirm Button.
DID Replacement Fee is $1 per DID. This is a one-time payment only.