How to setup Campaign Workflow Based Dialing
Auto Lead Recycle is a feature that automatically redials leads with specific statuses without having to reset your lists.
Workflow Lead Recycle is an advanced form of Standard Lead Recycle.
With Workflow Lead Recycle, we now have the ability to setup multiple delay attempts per call count on each selected status. We can now place a shorter delay on leads with a fewer call counts and longer delay periods for leads that were already called many times giving us more control in the timing for auto recycling leads.
Current Behavior:
Standard Lead Recycling - will attempt calls again if you reset, after the delay is over, up to the maximum attempt amount. It will remove the virtual called count but it will not remove the leads under Attempts Seconds Delay under Lead Summary. Still need to wait to reach the attempt seconds delay for the system to dial it again.

Workflow based Lead Recycling - will behave according to the workflow, and resetting has no effect on which workflow step is used - if you want to dial more than the maximum on the workflow steps, you must add new workflow steps (call count).
To setup Workflow Lead Recycle, go to your campaign's settings and go to the Disposition tab.

Under Dialable Statuses, we have two modes of Lead Recycle, Standard and Workflow. Set the Lead Recycle to Workflow.
Note: Activating Workflow mode will automatically deactivate the Standard mode. Whichever is highlighted or in green color is the one that is currently activated.

To add a disposition, press the + Add Dialable Status green button in the upper right side.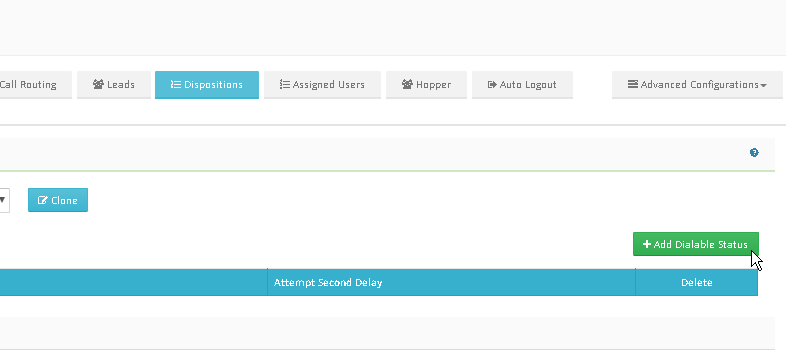 A new entry will appear under the Dialable Disposition section.

Click the drop-down on the left and select the status you want to add.

Once you have selected a status, set the delay based on call count on the right side of it.

Use the + Add Dialable Status green button to add more statuses if needed.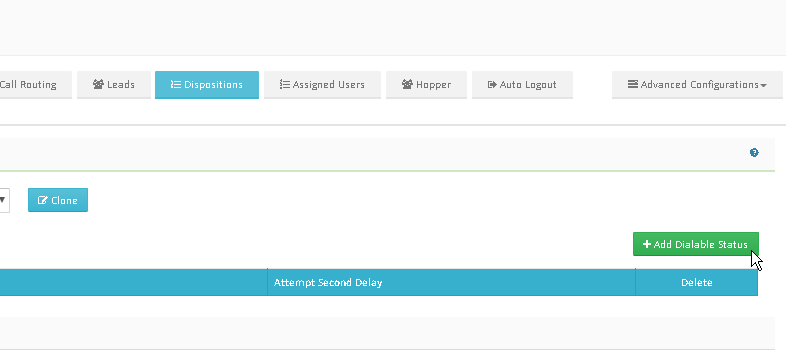 Once all of your statuses are configured, press the Apply Changes button in the bottom right side of the page to save your new settings.

Note: Once you enable the Workflow List Based Dialing, the reset button of the list will be disabled. Click on Disabling the Reset button of a list if Workflow Based Dialing is enabled for Campaign and List to know more.