If your status is on Not Ready and there's an incoming call waiting on queue you will be able to see that there are Inbound Calls Waiting on the agent dashboard.
Note: If you status is on "Available". You will receive the incoming call right away.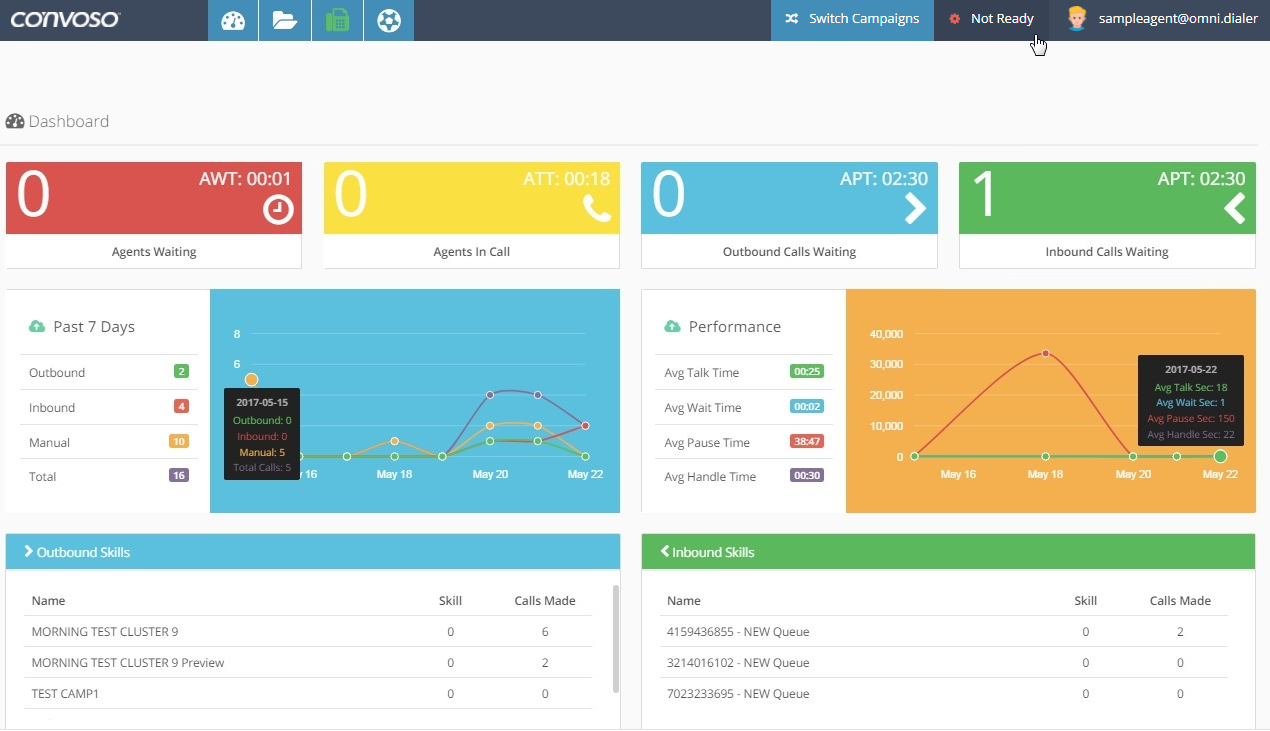 Change your status to Available in order to receive the incoming call and the call will come to you immediately.  If you miss the call, your status may change to Forced Pause and the call will wait to be picked up by the next agent.


To end the call, click on Hangup and disposition the call.