Hopper behavior on Ringless Voicemail and SMS Campaign
Ringless Voicemail ans SMS campaign types has an option where we can set a Max Number of Calls per Hour. When this number of calls is reached, the system will automatically stop dialing leads.
The hopper can verify if the number of calls has been reached, to do this, go to Call Center and select Campaigns.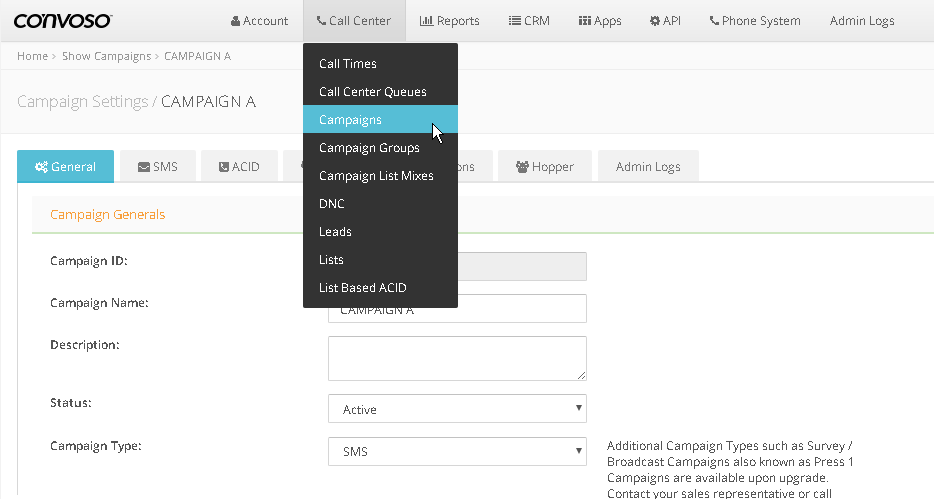 Access your campaign's settings by clicking its name.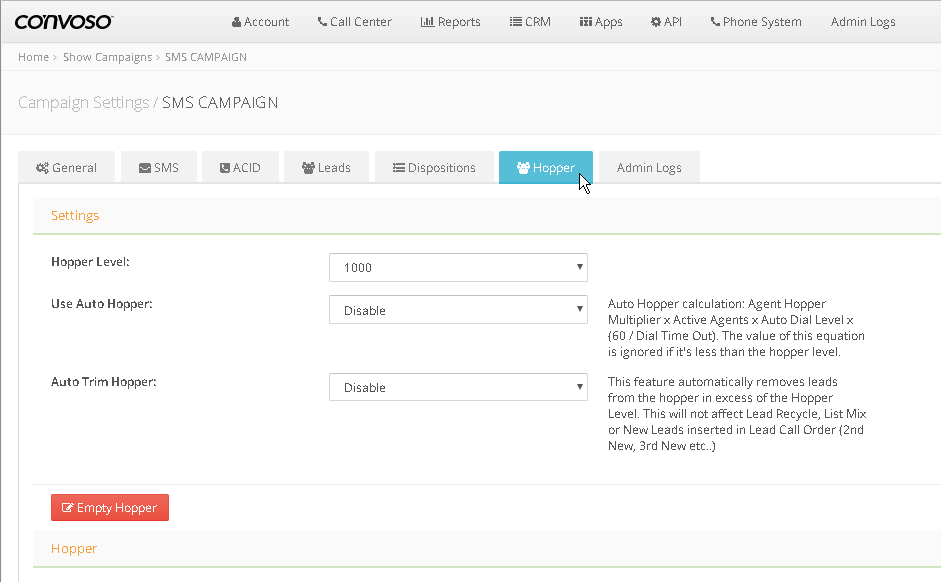 In the bottom left side of the hopper, you would see a message saying "Your hopper is not filling because this campaign has reached its max limit of calls per hour".

The hopper will not load leads until the next hour