In this article, we will set up the campaign to only have inbound and manual calls. The purpose of this is to have leads call in and have the agents make manual calls out. There will be no auto dialing from the system on an Inbound Only campaign.
From the Dashboard, go to Call Center and select Campaigns.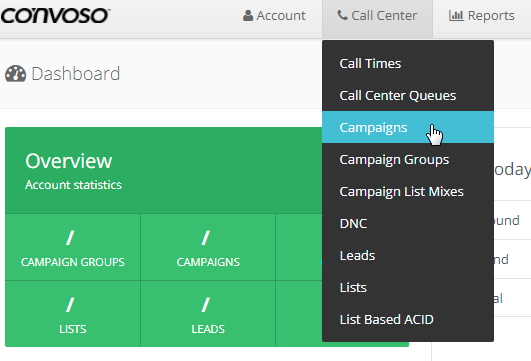 Under Show Campaigns, Click on the Action Button and select Settings.

Under Campaign Settings. Click on the Outbound Settings tab.


Scroll down to Dial Settings and configure the following.
Dial Method – Inbound Only.



Note: Agents will be able to do Inbound and Manual calls only.

Click on Apply Changes.