In some cases, an admin might have deleted a user by accident. The steps below will show you how to recover these deleted users on your account.
From the Dashboard, click on Account and select Users from the drop-down.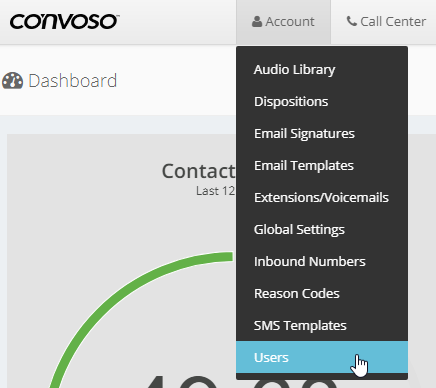 Click on Recycle Bin in the top right corner.

Click on the Action Button and select Restore.

Click Restore.

Select the Extension and click on Apply.