Admin Setup and Installation
From the Dashboard, click on Account and select Users from the drop-down.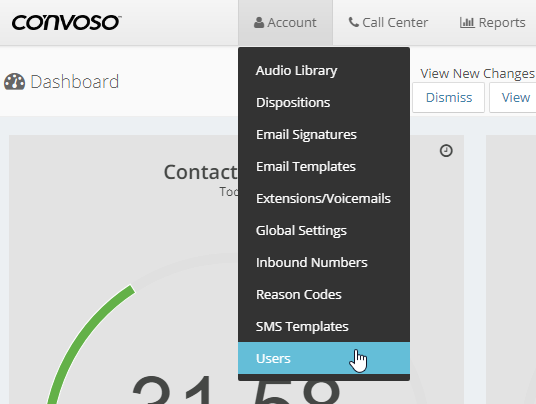 Within the Users section, click on the Action Button, then select Settings in the dropdown.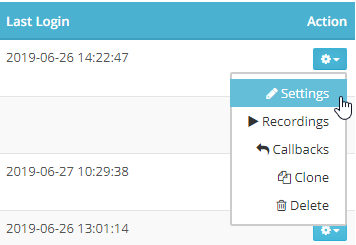 In the "Connection Type" tab select External Phone and take note of the Phone Credentials so they can be entered into the phone settings. You can also keep track of the registration (to see if the extension is registered) by clicking on the green "Connection Information" button below.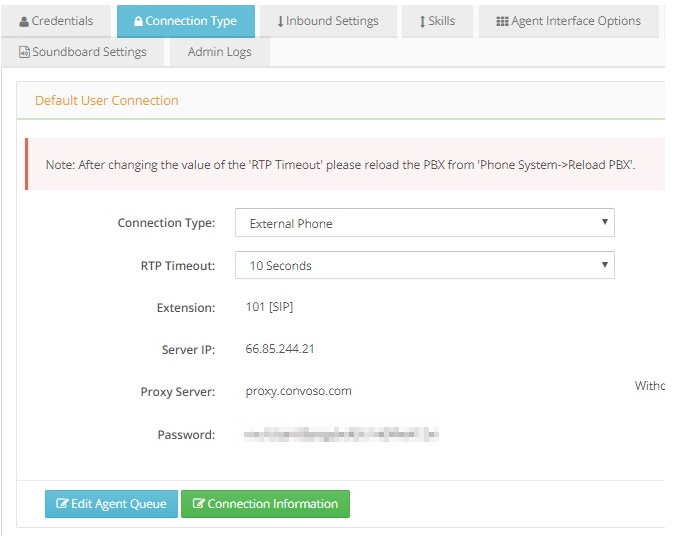 Click on the Apply Changes button to save the settings.



A notification window will appear to wait up to 15 mins for the settings to take effect.



Once you configure the user for an external phone, the next step is to download Convoso Softphone and configure it using the user's login credentials.
To download the Convoso Softphone, click on this CLICK HERE
From the Convoso Softphone Setup Wizard, click on the "Next" button.
Choose to add a shortcut on your desktop > Click next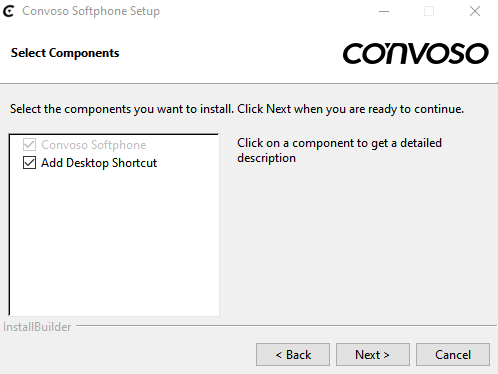 Install to your default directory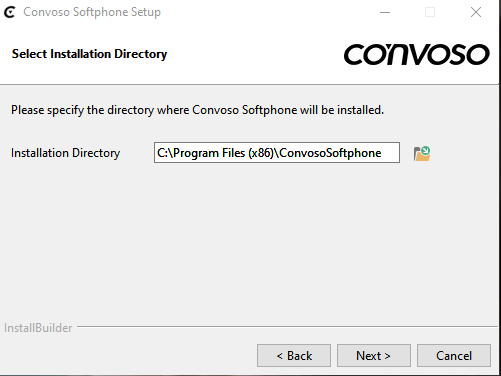 Start Menu name selected here (Use Default) > Click next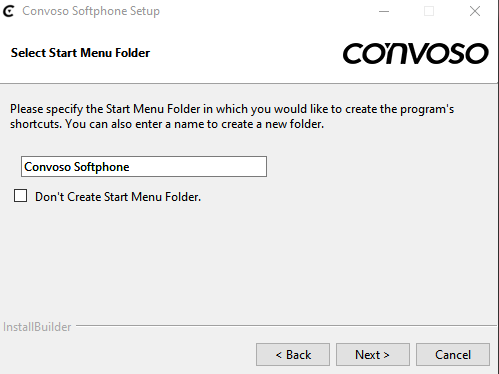 The installer will detect if you have 32bit or 64bit > Click next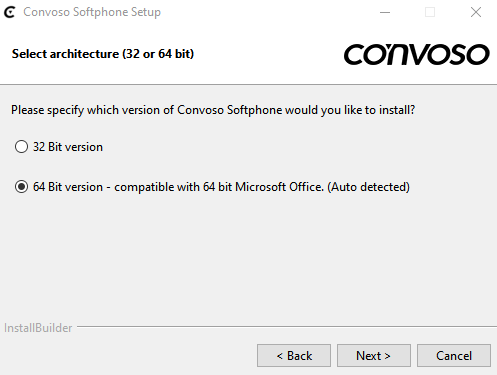 Choose ALL USERS > Click Next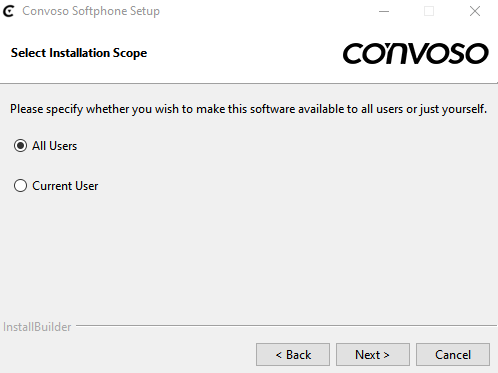 Click next to start the installation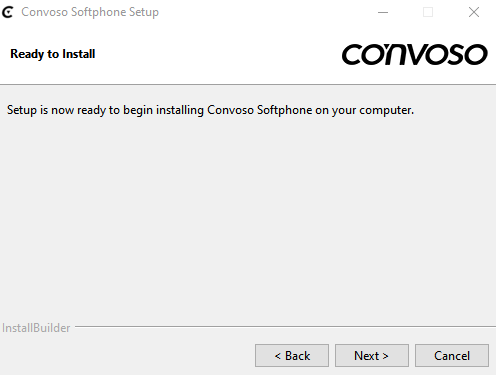 The system will now install the Convoso Softphone.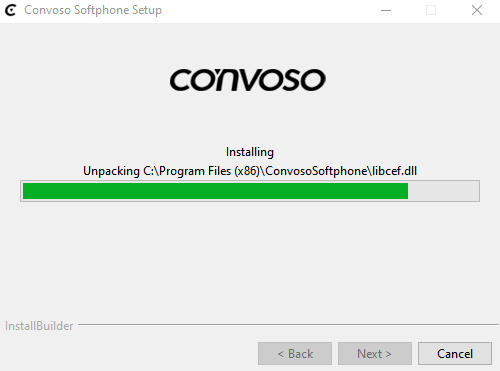 Click on the "Finish" button to complete the installation (Enable Launch Convoso Softphone to open the after completing the installation.)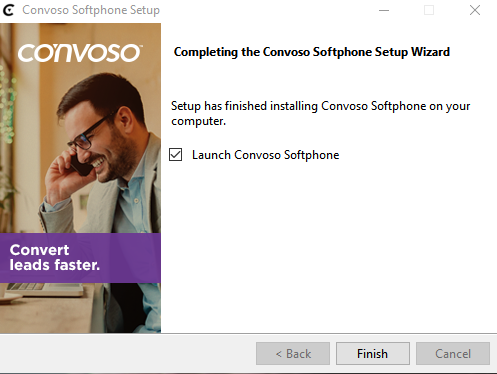 Under Windows Security Alert, make sure you enable "Private networks, such as my home and work network." > Click Allow Access
_______________________________________________________________________________________________________
To log in as Agent using Convoso Softphone