In This Article:
Heartbeat Settings will send external API calls notifying the system about callers who continue waiting in the Queue. Once a call has reached a specified Duration, a request is sent to the specified TalkPro Share.
1.) From the Admin page, click on Call Center.
2.) Select Call Center Queues.

3.) Search for the appropriate Queue.
4.) Click the drop-down box under the Action column.
5.) Select Settings from the drop-down, as shown in the image below.

6.) Click the Main tab and scroll down to Heartbeat Settings section.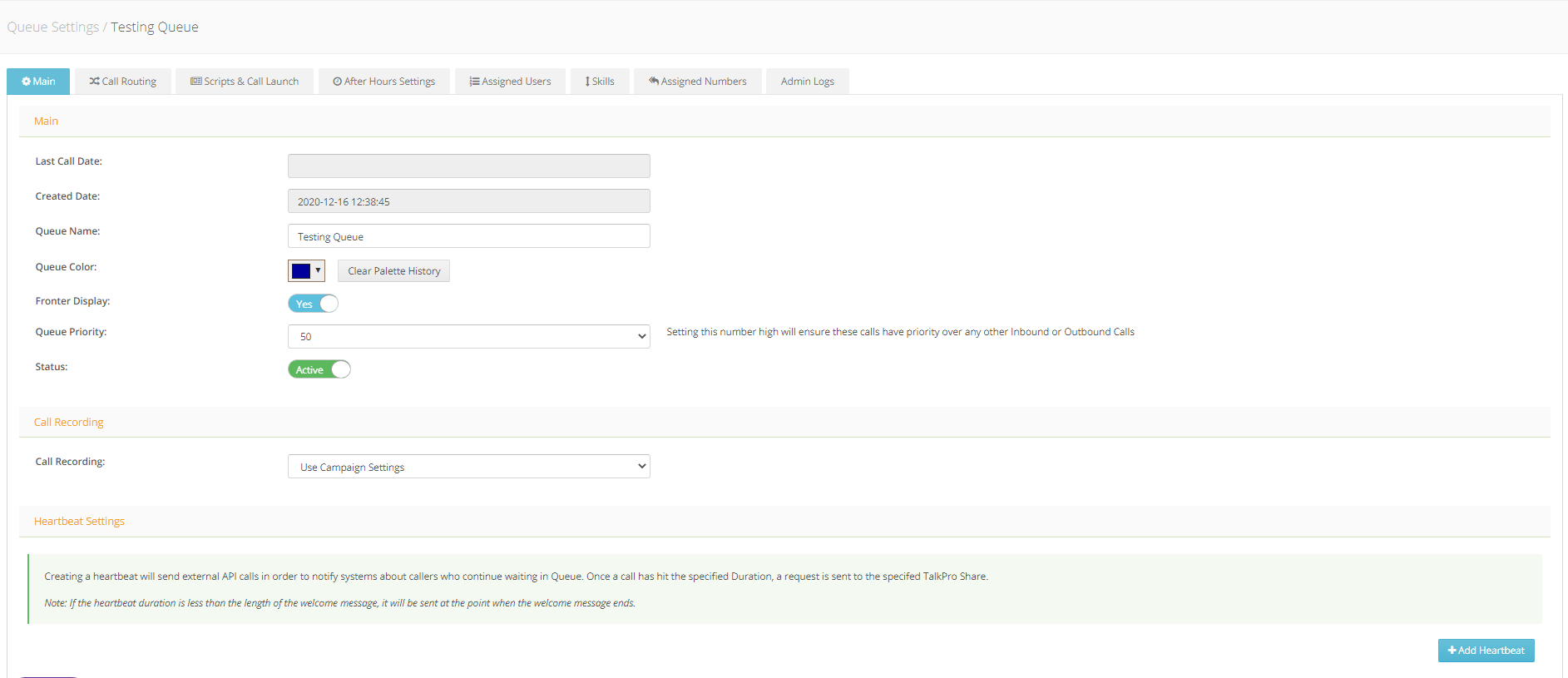 7.) Click the Add Heartbeat button at the bottom-right to create a Heartbeat.

8.) In the Duration (Sec) field enter a number of seconds.
9.) In the TalkPro Share field select an option from the drop-down. (Click here to learn how to create TalkPro Shares.)

Note: You can create multiple Heartbeats. Click the Remove button to delete a Heartbeat.
10.) Click the Apply Changes button to save the Heartbeat settings.