In this article, we will explain how to edit the standard fields that are set by the account.  Several of the default fields cannot be edited and some can only have some information edited. 
From the Dashboard, click on CRM and select Lead Layouts & Fields from the drop down.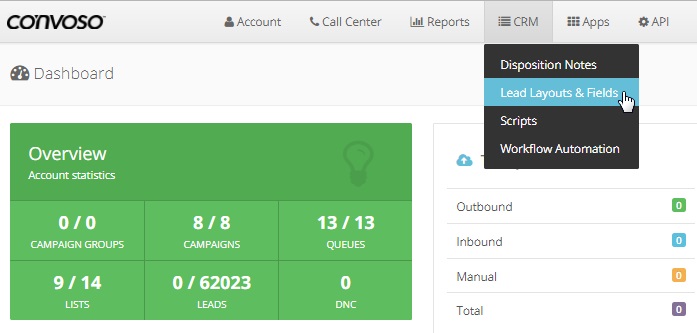 Select the field type you need to add. In this example, let's choose Email. Click on Edit.

For Email Task Field, we can only edit Help Text. This text displays on details and edit pages when user hover over the info icon next to this task field. Click on Save Changes when done.