The Convoso system gives you the option to create a Custom Call Time. Custom Call Times are created to set your hours of dialing if the system does not have a default time to match your dialing hours. If you need to delete a call time, please follow the below steps.
Settings call times correctly will help prevent unnecessary burning of Leads.
From the Dashboard, click on Call Center, then click on Call Times.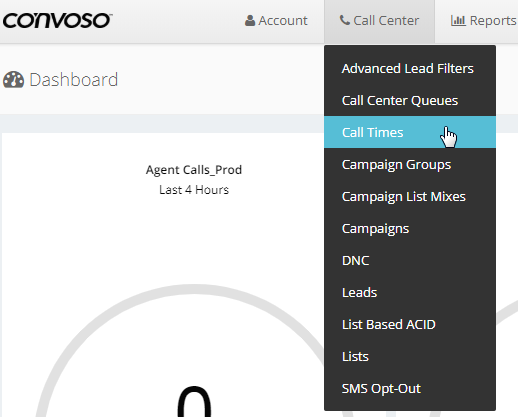 Click the Action button and click Delete from the drop-down options.

Click Delete.

Click Close.