Before you use the Voice Broadcast feature, you will need to upload an audio file in the Audio Library. If you need to know how to upload your media, please click the link: How to Upload Audio Media
From the Dashboard, click on Account and select Audio Library from the drop down.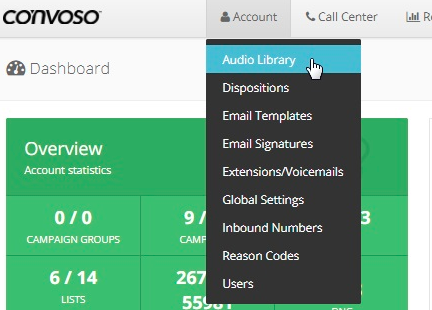 Click on Upload File button.





Click Choose File button and select the Audio File, Enter Name and click Upload.

Naming your file: Please name your file very specifically, this will make it easier to find when selecting it in later menus.





Note: Audio File must be in WAV or MP3 format. A pop up message will confirm you uploaded the file.

Click on Close.





The Audio File will be added to the Audio List.

In the Dashboard, click on Call Center and select Campaigns.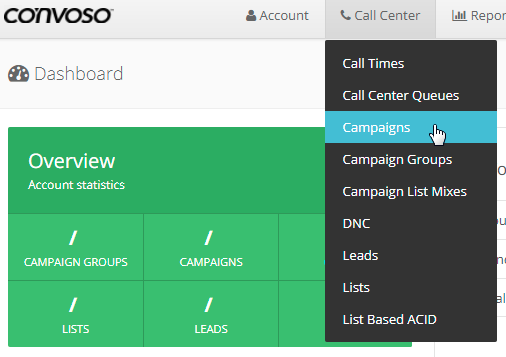 Under Show Campaigns, Click on the Action Button and select Settings.



In Campaign Settings, click on Advance Configurations and select Survey/ Broadcast Settings from the drop down.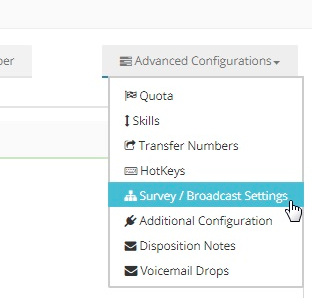 In Survey / Broadcast General Settings. configure the following:
Survey Message: Select the Audio Media that will play once customer picks up the phone.
Response Time Out: Number of seconds customers need to reply
No Response Action: Action system will after timing out and customer has no response.



Press the Apply Changes button in the bottom part of the page when done.