Here we will discuss how add an email template. An email template is a pre-made email that can be sent to leads when a predefined action is taken. This is usually configured together with Workflow Automation and is usually triggered by a specific status or disposition being selected.
From the Dashboard, click on Account and select Email Templates.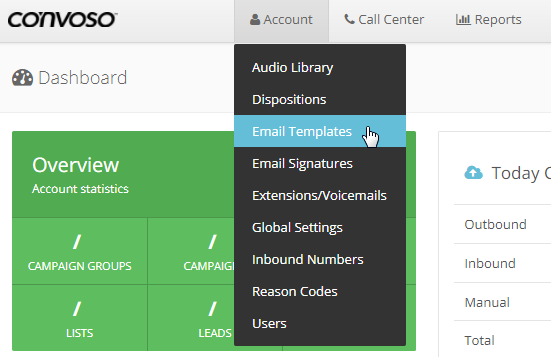 You can add an Email Template by clicking Add Email Template



Configuring Email Template Information and  Editing the email body



How to attach a file.


Click Choose File button.  File window will open,
Click on file selected.
Click Open button, and 
Apply Changes


See FAQ for How to create Email Triggers