If you allow agents to set callbacks, you may want to manually assign the callbacks to a specific user.  This is especially helpful if you lose an agent but do not want to lose their scheduled callbacks.  
From the Dashboard, click on Reports and select Callbacks from the drop down.
 Enter the Filters and click on Search.

 Select the agent from the drop-down menu and click on Assign User Button.

A confirmation window will appear, click on Confirm.

Another message window will appear containing the list of callbacks and their information.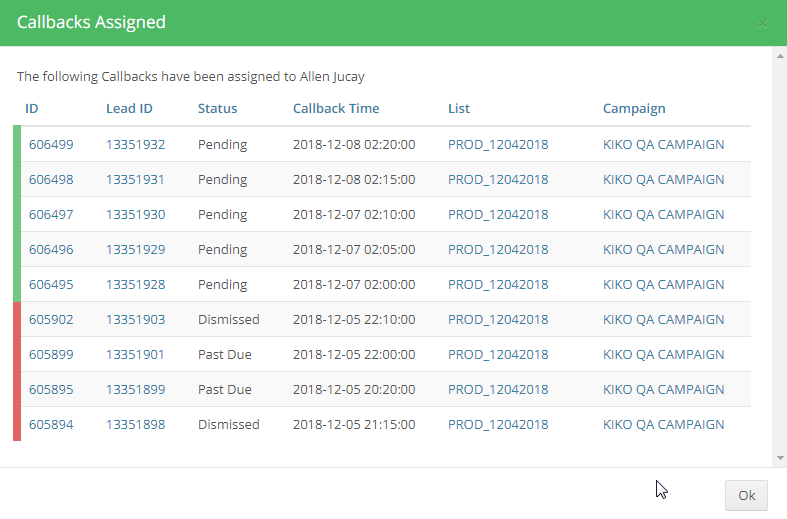 Note: If you try to assign callbacks to users without using filters, you won't be able to proceed and this window will appear.

Note: Assigning System Callbacks to an agent will make the callback a Personal callback for that lead.
In this example, the recipient of the callback is System



After reassigning the callback to the agent, the recipient of the callback is now Personal