API is most commonly used for sending lead information but you can also search things like call logs through API. To do this, please follow the steps below.
From the Dashboard, click on API and select Call Logs from the drop-down.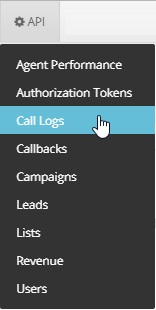 The Call Logs section shows information needed to push leads via API



An Example PHP Usage string is displayed below.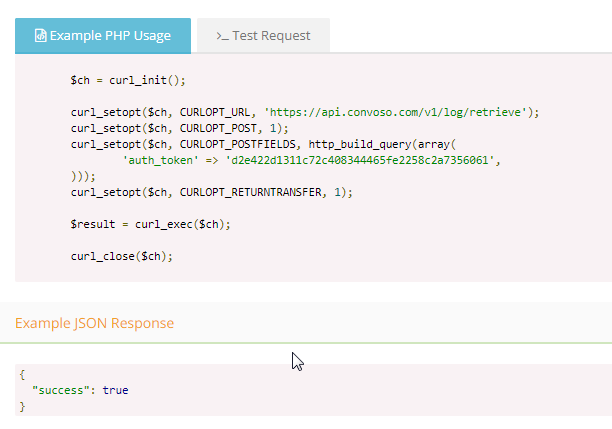 To test this, click on Test Request tab and fill in the information you need to see before clicking Run.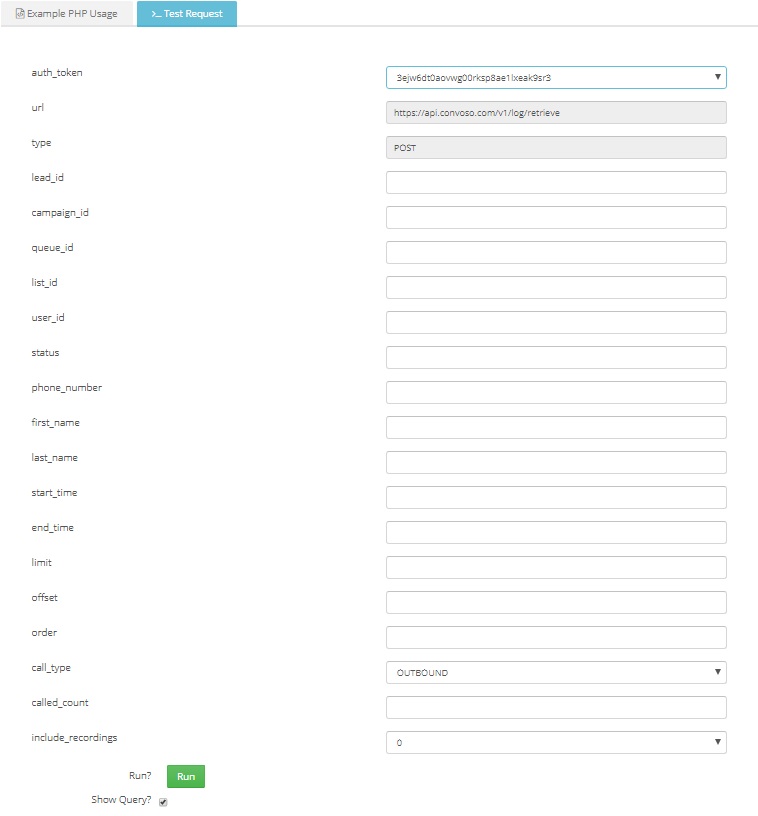 Note: The default max offset is 40,000. If it goes more than 40,000, the return data offset will always be 40,000.
An Example JSON Response will appear below with the information and will be pushed by the system. Take note that there are fields that are more important than others. For instance, as long as the list ID is valid, even if the campaign ID is wrong, it will push the correct lead information.