An SMS Queue Report will show you how many SMS messages have been sent from each Queue within the system. It will also show you a total of how many SMS messages were received.
From the Dashboard, click on Reports and select Custom Reports from the drop-down.


Click on Common Reports and select SMS Queue Report from the drop-down Options.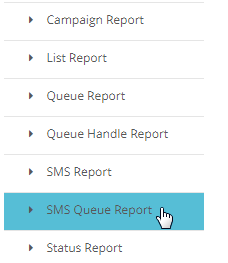 To run a report based on a specific Time range,
Click on Date Range Button
Select the preferred Time Range
Click on Apply


To Add Additional Filters based on Admin's preference,
Click on Filters
Add the preferred Filters
Click on Apply


The Results will be listed down below.