You may occasionally want to do a manual push of your recordings and call logs to an external FTP server. Convoso has made the push easy to do.
From the Dashboard, click on Apps and select FTP Push from the drop-down.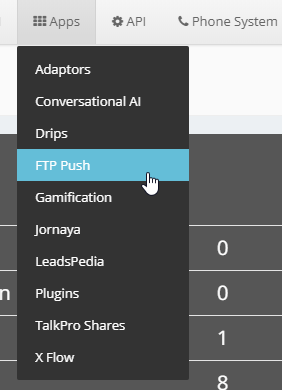 Click on the Action Button of the FTP Recordings and select Edit from the drop-down.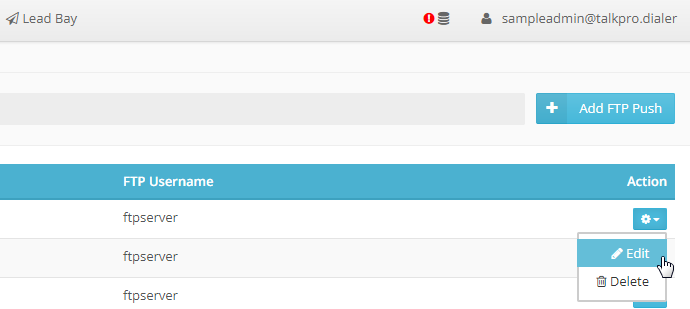 Scroll Down to the Upload Section. Select the Date and Time period of the Recordings and click on Run Upload Button



To verify the FTP Push, go to the Logs Tab and check the Results.