Here we will discuss how to delete a script. A script is a page that will show set text for the agent to read. This is commonly used to make sure agents will always be aware of what to say during their calls. When a campaign is done, you may want to delete the script associated with it.
From the Dashboard, click on CRM and select Scripts from the drop down.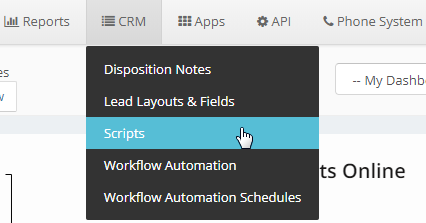 In the Scripts List Section, click on Action Button and select Delete from the drop down.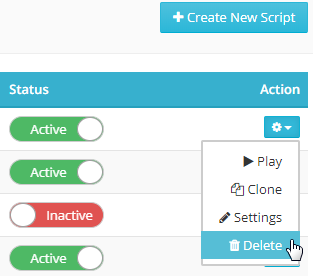 Click on Delete



Note: If the Script is assigned to Campaigns, Queues, and / or Lists, it should be removed first from those Sections.
Below is a sample message that will appear if the script is assigned.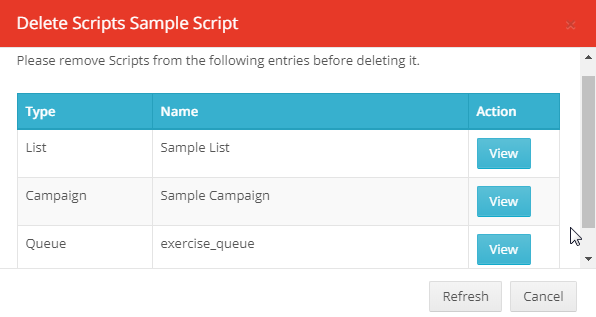 Click on Close