This is where you can configure voicemail extensions for each agent and manage voicemail messaging. Leads will be able to leave messages for agents that will then be sent to the agent's registered email address.
Step 1:  Log In to the URL https://admin-lax.convoso.com/login using your Admin credentials.
Step 2:  From the Dashboard, click on (A) "Account" and select (B) "Extensions/Voicemails" from the drop down.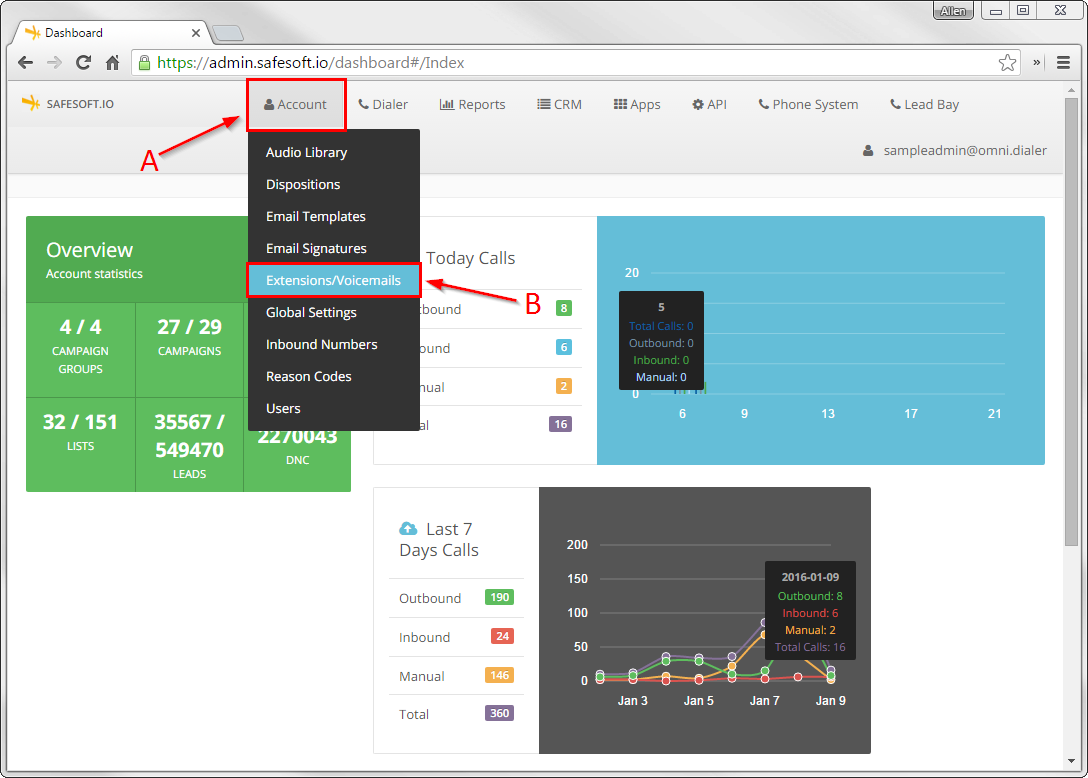 Step 3:  In the Extensions section, click on (A) "Action Button" then select (B) "Edit" from the drop down.

Step 4:  From the Settings tab, scroll down to Voicemail Options.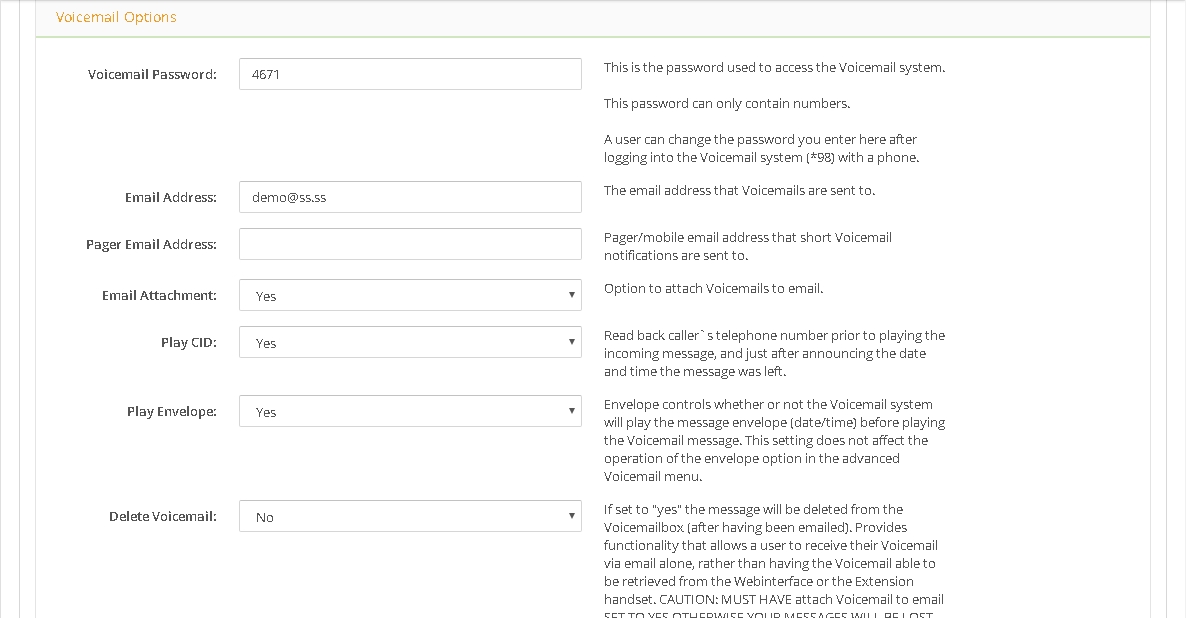 Step 5:  Once you are OK with your changes, click on Apply Changes button in the bottom part of the page.