This article will explain how to configure your headset on Google Chrome. 
Please note, this fix will only help with no audio when you try to log into the agent interface or the agent monitor and no audio can be heard.
There are 2 ways of fixing this:
The first would be to set the default microphone to your headset.
The other would be to set permissions to access your headset for Chrome.
(For this, it's the last step on this article.)
When you log in to the dialer, you will need to go to the top right corner of the browser on the address bar and click on the camera icon.

To set the headset, change the setting from default to the headset that you have plugged in.  After selecting the correct headset, logout and back in.  If Audio is still not working, follow the steps below.  
The second option is used if selecting the correct headset does not work.  Once again, click on the camera icon in the address bar.  From here, you will get a drop down menu and you will need to click on Manage.  Manage may appear in several ways.  It may be text on the left or a button on the right 

You will be redirected to a new page and you will need to set your headset for microphone access.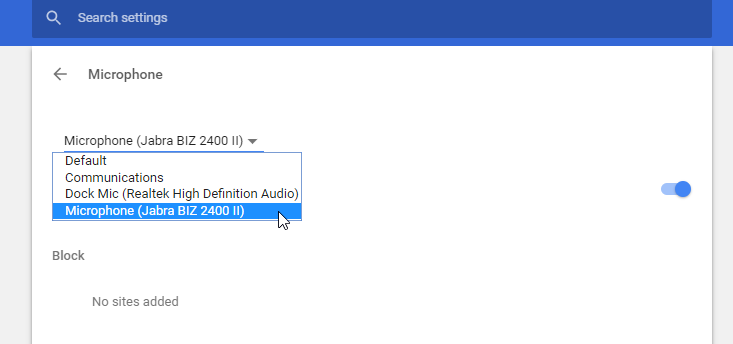 To reset the audio permissions make sure you go to the bottom of the page and delete anything that says Convoso on it by clicking the trash can icon.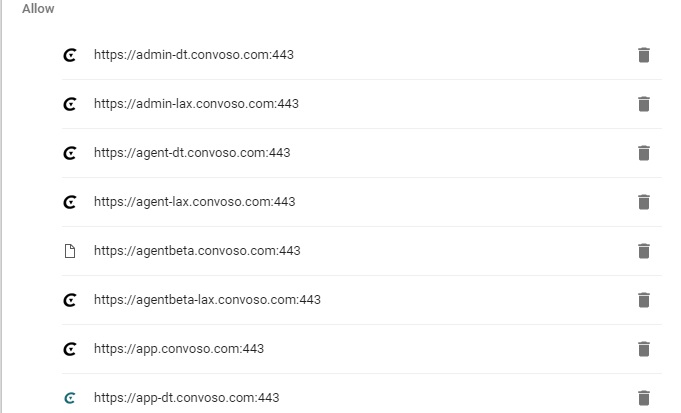 You will need to log out of the dialer and log back in. Once you do, it will ask you if it can access the microphone. 

After that, click on the lock icon beside the URL https://agent-dt.convoso.com/#/home and make sure that microphone and sound are both allowed. From here, audio should be working.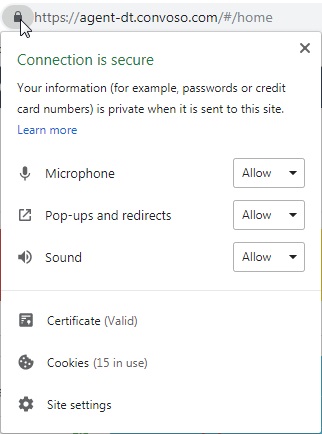 Please note:  If audio is still not working, call support.