In This Article
How to search for Inbound Numbers that were blocked or flagged by the phone carriers such as AT&T, Verizon, T-Mobile, and FCC Complaints.
1.) From the Admin page, click on Account
2.) Select Inbound Numbers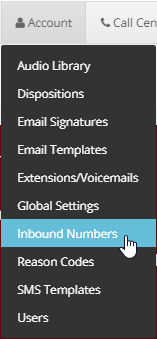 3.) In the Manage DIDs section, you can view the number of Inbound Numbers that have been blocked or flagged by AT&T, Verizon, T-Mobile, and Complaints.

3.) To search the flagged or blocked numbers, use Filter By
4.) Select Caller ID Reputation from the drop-down menu
5.) Select the entity that flagged or blocked the number(s)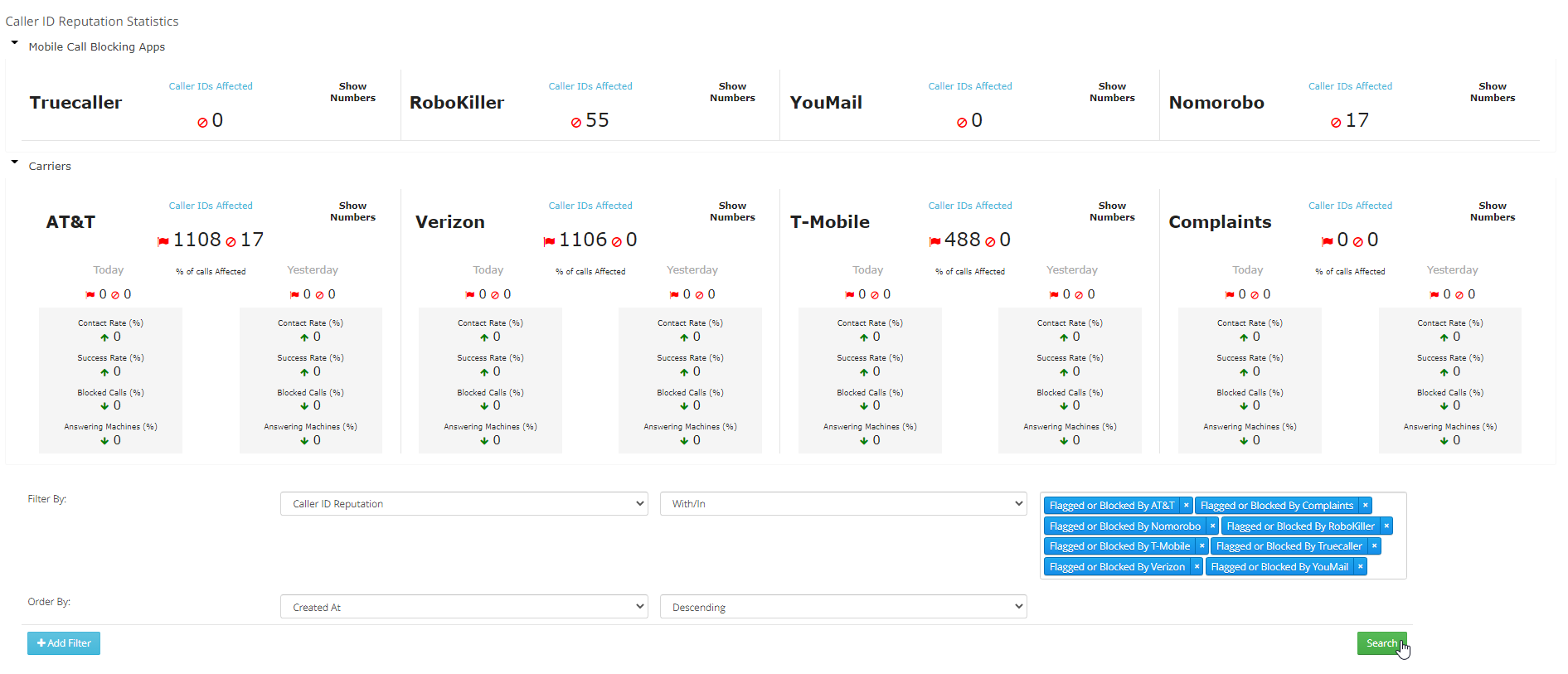 6.) Click the Search button, and the results will be displayed below.