What is Hubspot?
HubSpot is a marketing and sales software that provides tools with blogging, SEO, social media, email, landing pages, marketing automation, and web analytics.
In setting up Hubspot, you need to have a Hubspot account and set it up. (Check with Hubspot what kind of integration you need.)
Configure Adaptor first for field mapping. From the Admin dashboard, click on Apps and select Adaptors.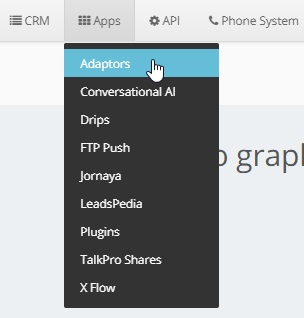 Click on "Add Adaptor" button.

Enter the field ID from Hubspot to map it to the fields of Convoso. (You need to contact Hubspot and get all the fields that you need to mapping)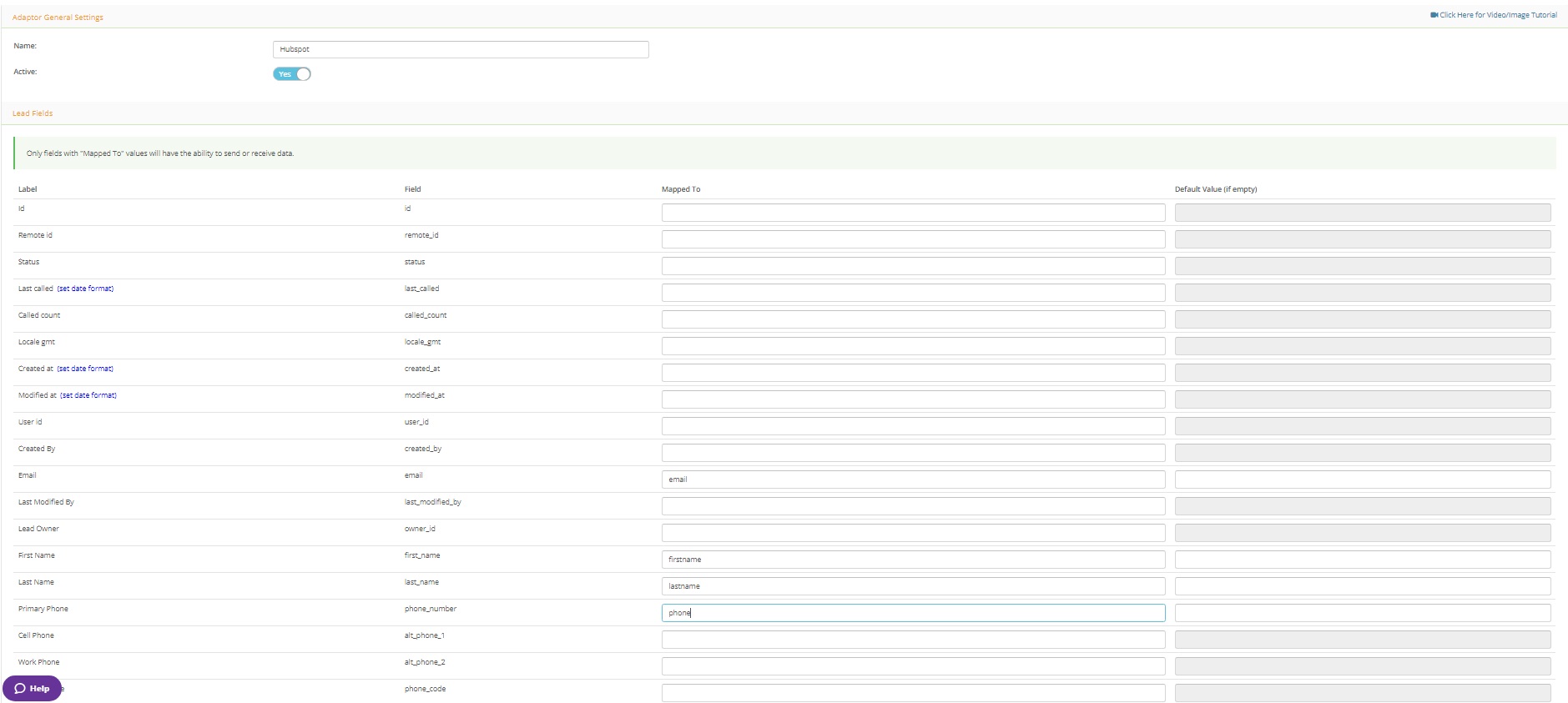 To know more in adding Adaptors, click the link How to Add Adaptors
Once the Adaptor is created, you need to click on App and select TalkPro Shares.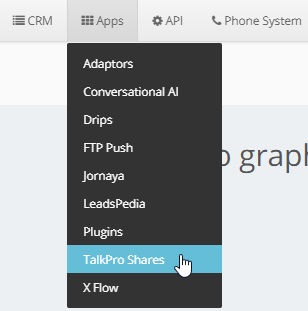 Click on "Add TalkPro Share" button.

Name - Add name of the TalkPro Share
Api URL - Enter the source URL (This should be provided by Hubspot)
Api Authentication - Add the API token to this field (This should be provided by Hubspot)
Authorization Header - Contains the credentials to authenticate a user login with a Hubspot server (Optional)
Request Method - Data output type.
Response Data Type - Response data format
API Integrator - Select Hubspot
Delimiter - Set of sequence characters used to specify the boundary between separate, independent regions in plain text or other data stream.
Response Key - Set the response key used for your API.
Adaptor - Select the adaptor for field mapping.
Active - Set the TalkPro Share to Active or Inactive
To know more in creating TalkPro Share, please click the link How to Add TalkPro Shares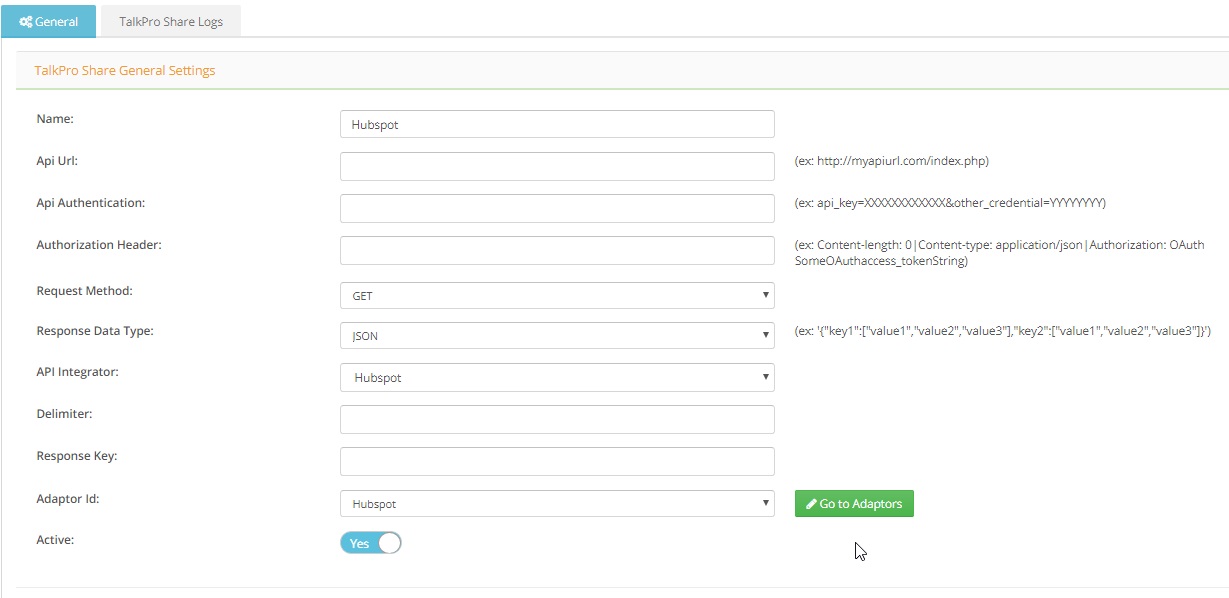 Click on Save TalkPro Share button to save the settings.
To configure Hubspot to post leads to Convoso, please check the FAQ link on How to Insert Leads via API.