This FAQ will help guide you on how you can cancel or release DID numbers from the Admin page.
Note: Only Super-Admin can cancel or release DID numbers from the Inbound Section. If the user is not a Super-Admin, the "Cancel Selected DIDs button" will be grayed out.
From the Admin page, click on Account and select Inbound Numbers.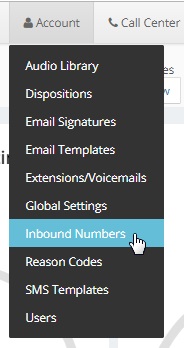 From the Inbound Numbers section, you can use Filter By to search for the phone numbers.
(From the sample below, I filter all number as DID Type = SMS, Route to = Call Center Queue; [Agent] General, User)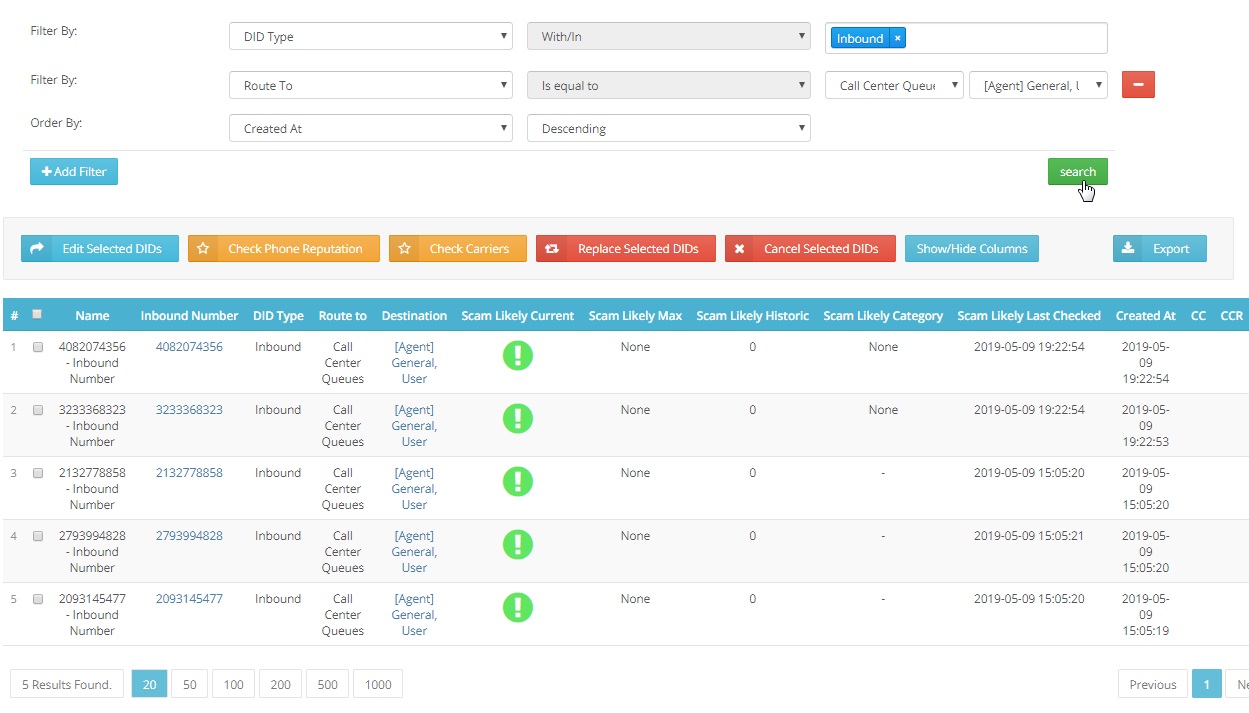 From here, you can now select the phone number/s that you would like to cancel buy putting a check mark on the phone numbers and then click on "Cancel Selected DIDs" button.

You will then receive a confirmation window if you would like to cancel all selected DIDs.

There will be an option for Delete Action:
Cancel (Move to Vault) - System will cancel the selected DIDs and will move it to the Convoso Vault account.
Delete Permanently - Will permanently delete the DID numbers from the entire system.

Click on "Confirm" button to cancel the DIDs.
A success window will appear that your request will take place soon.

Note: If you received a message regarding "DID number/s did not pass the verification check and could not be moved to the vault." Call our Technical Support at 888-456-5454 Opt. 3.
There will be a "Releasing" status on all of the DIDs that you cancelled, this will indicate that the numbers are for cancelling.