The system can restrict or call the lead based on your hours of operation. Default call time rules will be used until the Admin creates a custom call time. This can be set so that the system will start and stop dialing in general or a daily call time where you configure a calling window on each day of the week. This will prevent you from dialing leads too early in the morning or after business hours.
Setting call times correctly will help prevent unnecessary burning of leads.
Here we will discuss how to change the call times of campaigns.
From the Dashboard, go to Call Center and select Campaigns.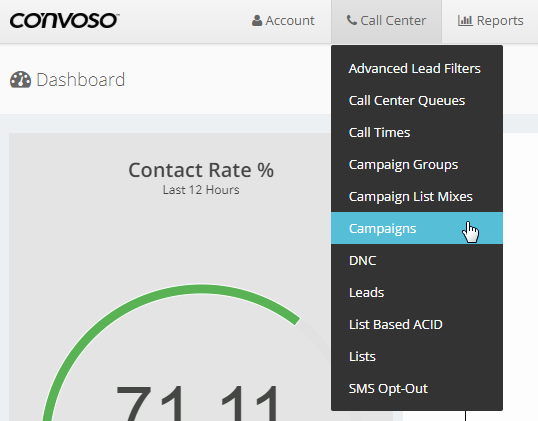 Under Show Campaigns, Click on the Action Button and select Settings.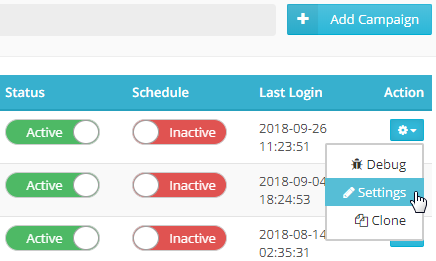 Within the Campaign Settings, click on the Leads tab.

Scroll down to Outbound Filters Section
Default Setup is No Filter and default 9am to 8pm calling

If you need to use a specific Timezone, choose from the option in GMT Lead Filter Override. Otherwise leave it as No Filter.



Select the calling hours for the campaign



If you need to add custom call times, you can create your own. Go to this link for more information. 
Click on Apply Changes button to save the settings.