There are instances where admins need to back up leads for SMS Opt-Out for archiving, reporting etc.

It is always recommended to back up the leads first before deleting them from the system for record keeping.
From the Admin dashboard, click on Call Center and then SMS Opt Out.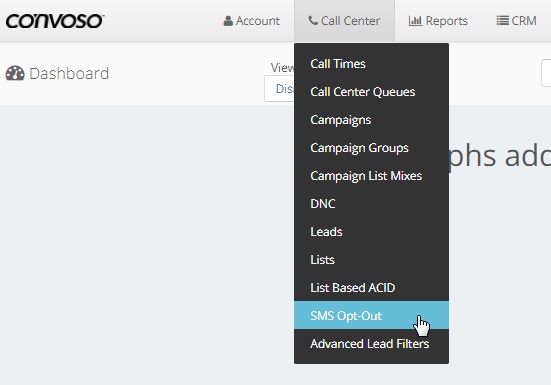 Use Filter By if you need to search for specific phone numbers that you want to export.
In the example below, we searched for all of the Opt Out numbers in a campaign (SMS Campaign) and clicked on Search.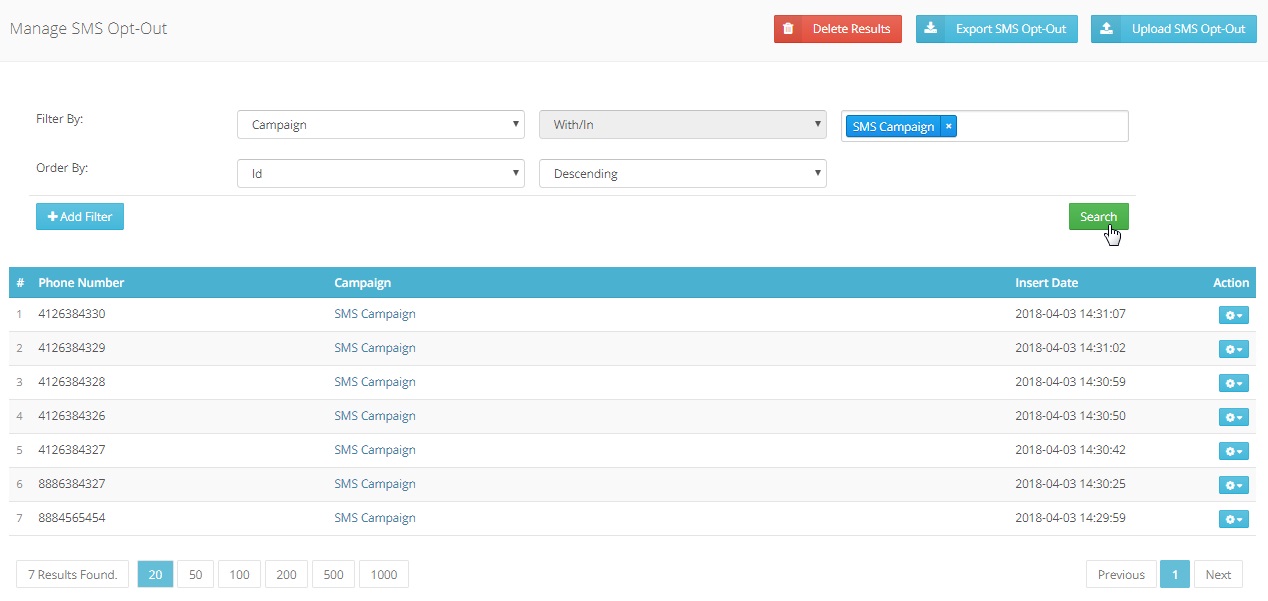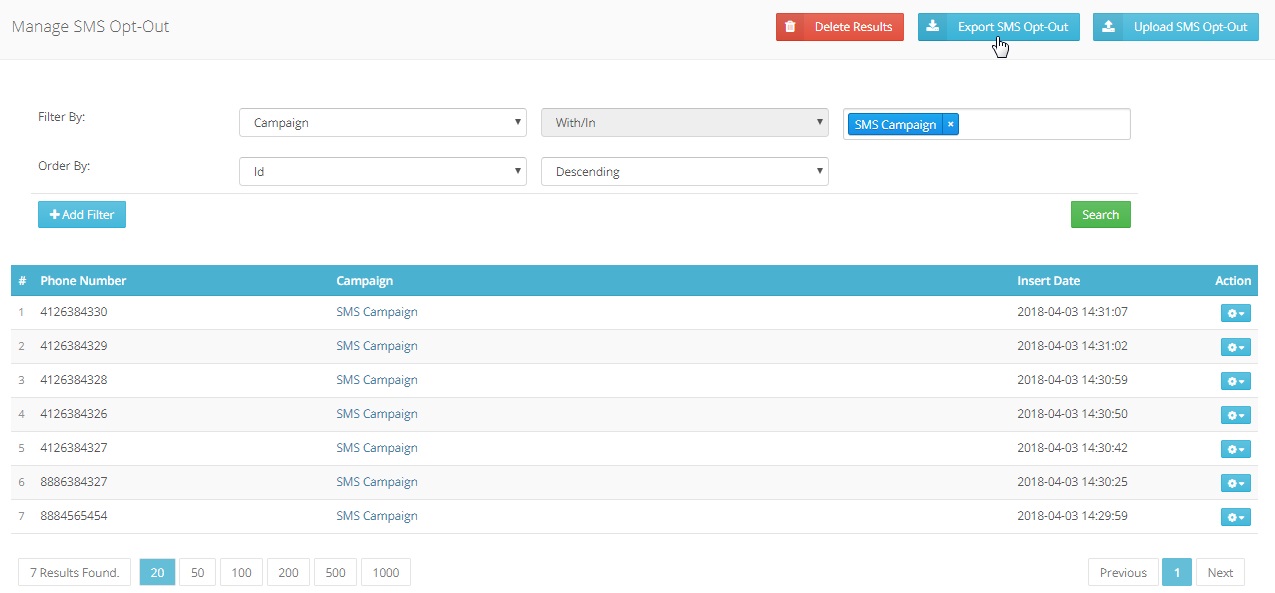 After clicking the Export SMS Opt Out button, a pop up window appear saying that the Export has been called.

Note: System can only export up to 250,000 SMS Opt-Out Leads at a time. Utilize Search Function if results shows more than that.
To get the exported file, click on Reports and then Exports.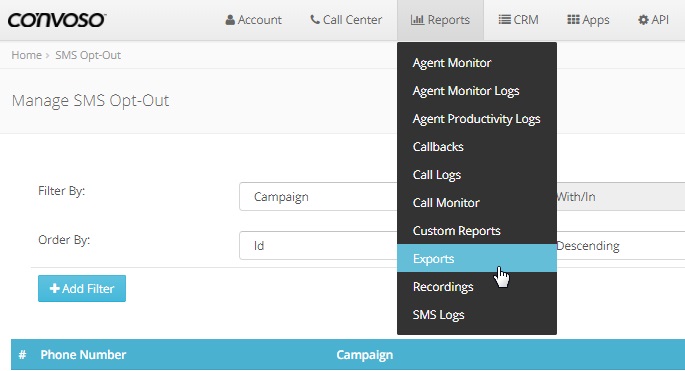 Look for the entry SMS Opt Out under Type and check the date created for confirmation. Click on Download button to download the CSV file. Please note, the newest file should be on top.