The SMS report will give you a count of how many SMS messages have been sent and received in a given time period. To run this report, follow the steps below.
From the Dashboard, click on Reports and select Custom Reports from the drop-down.

Click on Common Reports and select SMS Report from the drop-down Options.



To run a report based on a specific Time range,
Click on Date Range Button
Select the preferred Time Range
Click on Apply


To Add Additional Filters based on Admin's preference,
Click on Filters
Add the preferred Filters
Click on Apply


The Results will be listed down below.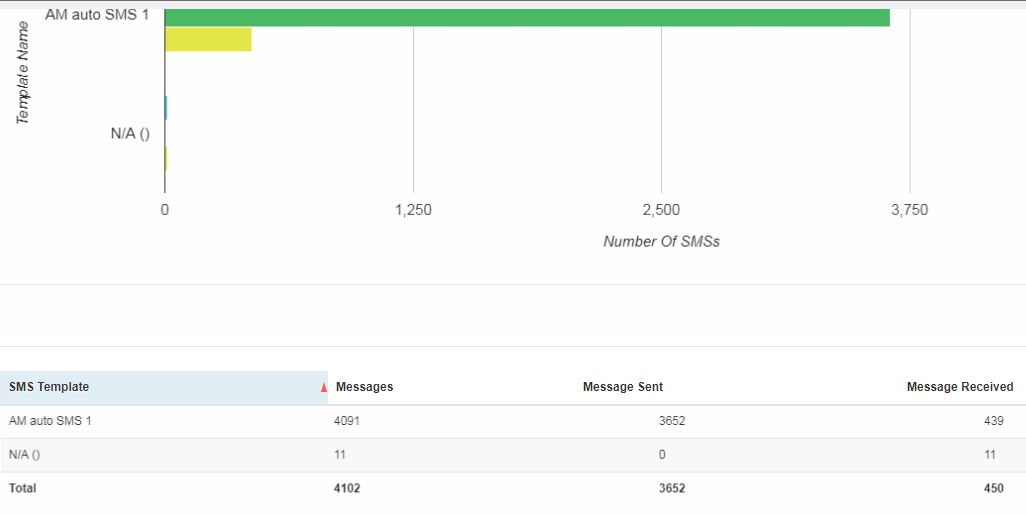 Note: If a list or a campaign were deleted, you can still run a report but it will show the name of the list as "Deleted list (ID number)" and campaign as "Deleted campaign (ID number)".