As we all know, Caller ID degrades its reputation over time when leads report the numbers as spam and such. When a DID's phone reputation becomes low or bad, it may be time to replace it with a new one.
To replace your DID Inbound Number, go to Account > Inbound Numbers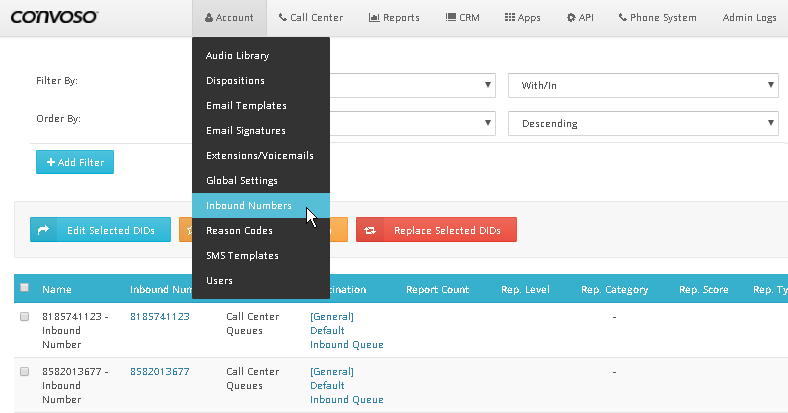 Select the DID that you want to replace by putting a check mark in the box beside it.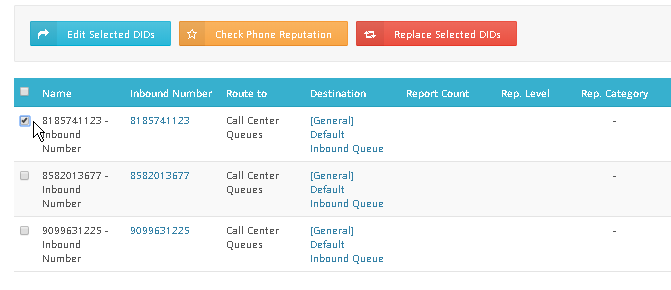 You may also select all DIDs displayed in the page by putting a check mark in the box beside the header title.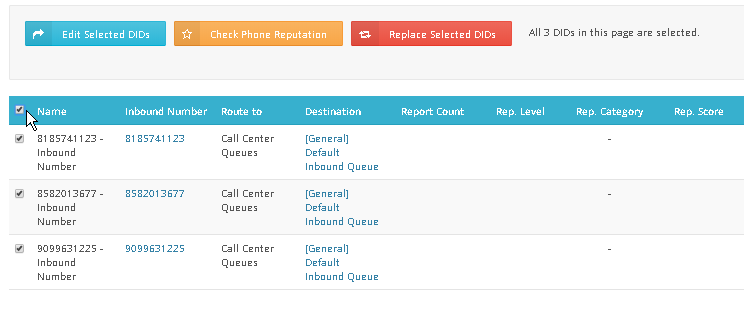 Once all DID you want to replace has been selected, click the Replace Selected DIDs red button to start the replacement process.

The DID Replacement window will appear. Please press Confirm button to continue with the replacement

DID Replacement Fee is $1 per DID. This is a one time payment only.