Caller ID degrades its reputation over time when leads report the numbers as spam and such.
When a DID's phone reputation becomes low or bad, it may be time to replace it with a new one.
Replacing DID's will help improve connectivity.
Note: If the DID or Inbound Number is being used as the Caller ID of the Campaign, the replacement DID will become the new Caller ID of the Campaign.
From the Dashboard, click on Account and select Inbound Numbers from the drop-down.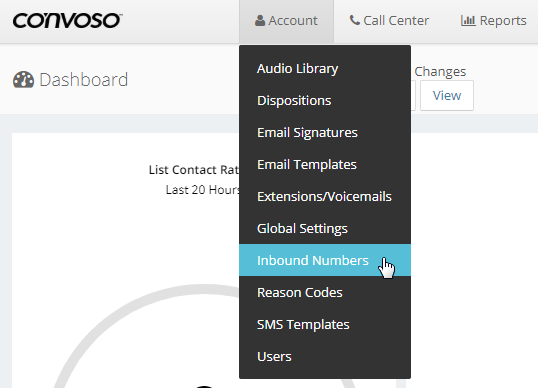 In the Manage DID section, Search for the Inbound Numbers based on preferred filters.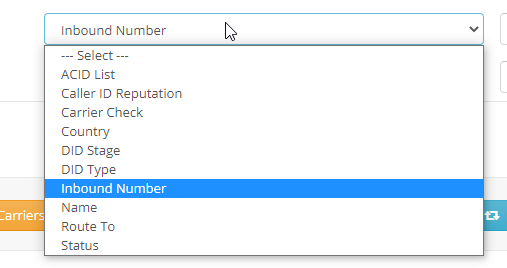 Filter Options:
ACID List - Filter phone numbers assigned in an ACID List
Check Carrier - Filter phone that Passed, Failed or N/A for Carrier Check
Country - Filter phone numbers from Australia, United Kingdom or the United States.
DID Type - Filter phone numbers if the DID Type is Inbound, SMS, Dial-in or SMS Shortcode.
Inbound Number - Filter or search the DID number.
Name - Filter phone number by its name.
DID Stage - Filter phone number based on replacement status either Attempted Failed or Replacement Requested.
Route to - Filter phone number based on where it is routed.
Status - Filter phone number based on its status. (Active or Off).
Once you select the filter and clicked on the Search button, the results will be listed below.
Select the DID that you want to replace by putting a checkmark in the box beside it.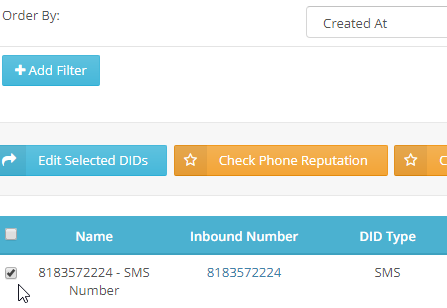 You may also select all DIDs displayed on the page by putting a checkmark in the box beside the header title.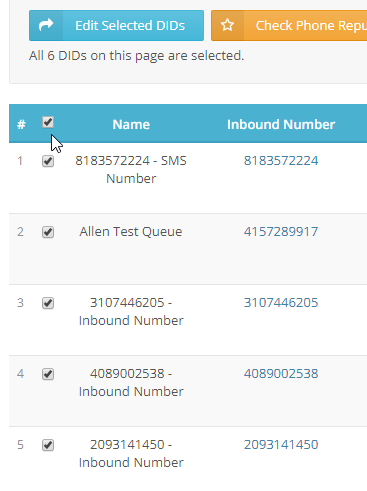 Once all of the DIDs you want to replace have been selected click the red Replace Selected DIDs button to start the replacement process.

The DID Replacement window will appear.

To replace a DID with Exact Area Code, click on Confirm Button Immediately. The system will try to replace the DID up to 5 times. After the fifth attempt, the system will stop searching for DID with the exact area code and the Convoso Support Team will be notified.
Put a check on Replace with area codes in the proximity if an exact area code replacement cannot be found to replace a DID with another area code that is nearest if the exact area code is not available. Then click on Confirm Button.
DID Replacement Fee is $1 per DID. This is a one-time payment only.