Here we will discuss how to access workflow logs. Workflow is a feature that will automatically take an action if you match all the conditions that are set. It helps to ensure that at the right time the right person gets the right information about what needs to be done and in what order. By checking the workflow logs, the admin can verify if the information has been successful and what type of action was done.
From the Dashboard, click on CRM and select Workflow Automation from the drop down.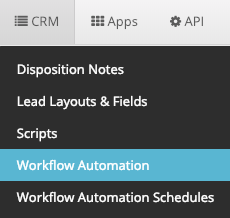 In the Manage Workflow Automation section, click on the Action Button, then select Settings.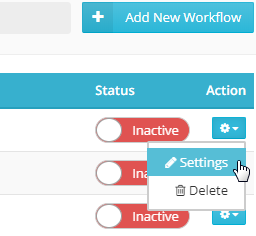 In the View Workflow section, click on the Workflow Logs Tab.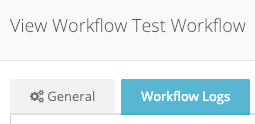 This will show the following
Lead ID - Lead that has Workflow Action
Status - Processed or New
Action Type - (API, EMAIL, Integration & MOVE)
Date -  Date Workflow Automation was initiated
Scheduled For - Date for Pending Workflow Automation Action