Check this feature to verify if the agent is registered and capable of receiving calls as well as the agents connection type.
Step 1:  Log In to the URL https://admin-lax.convoso.com/login using your Admin credentials.

Step 2:  From the Dashboard, click on (A) "Account" and select (B) "Users" from the drop down.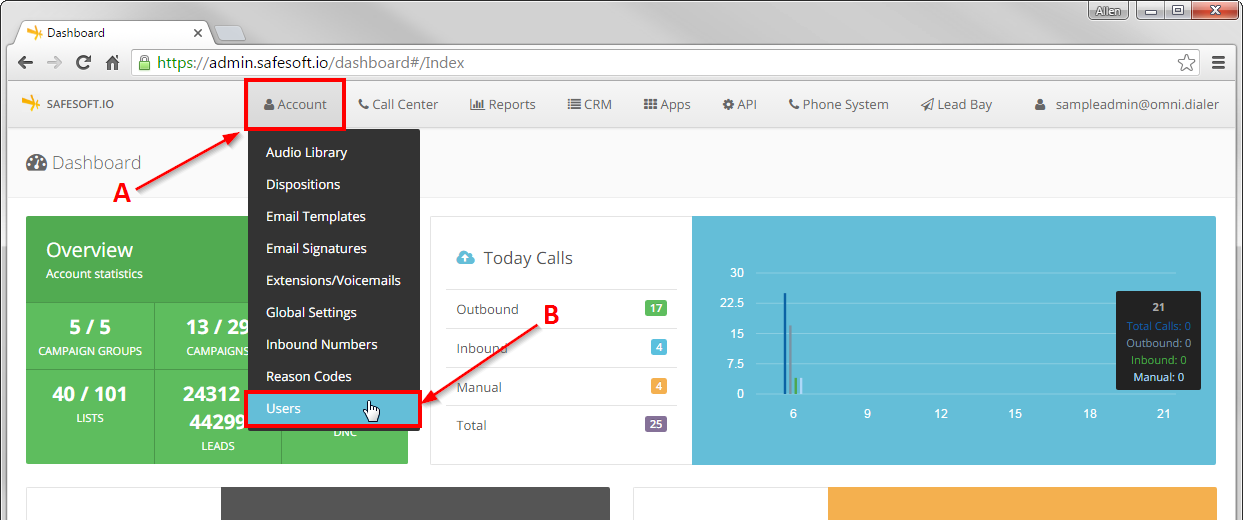 Step 3:  In Show Users Section, click on (A) "Action Button" and select (B) "Settings" from the drop down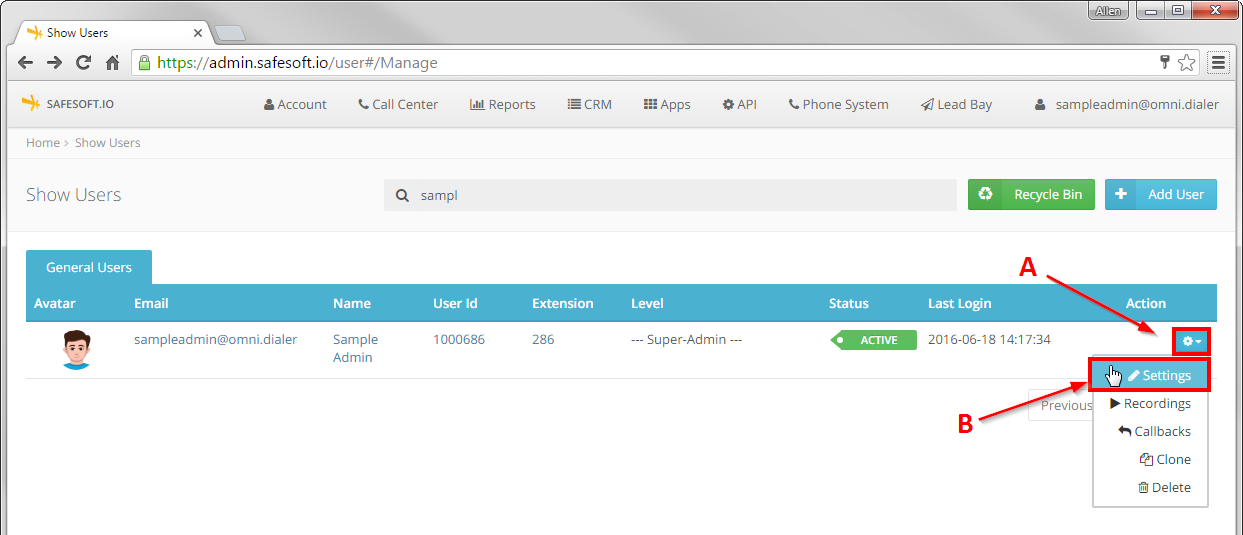 Step 4: Click on (A) Connection Type Tab

Step 5: Under "Connection Type" scroll down until you see (A) Connection Information.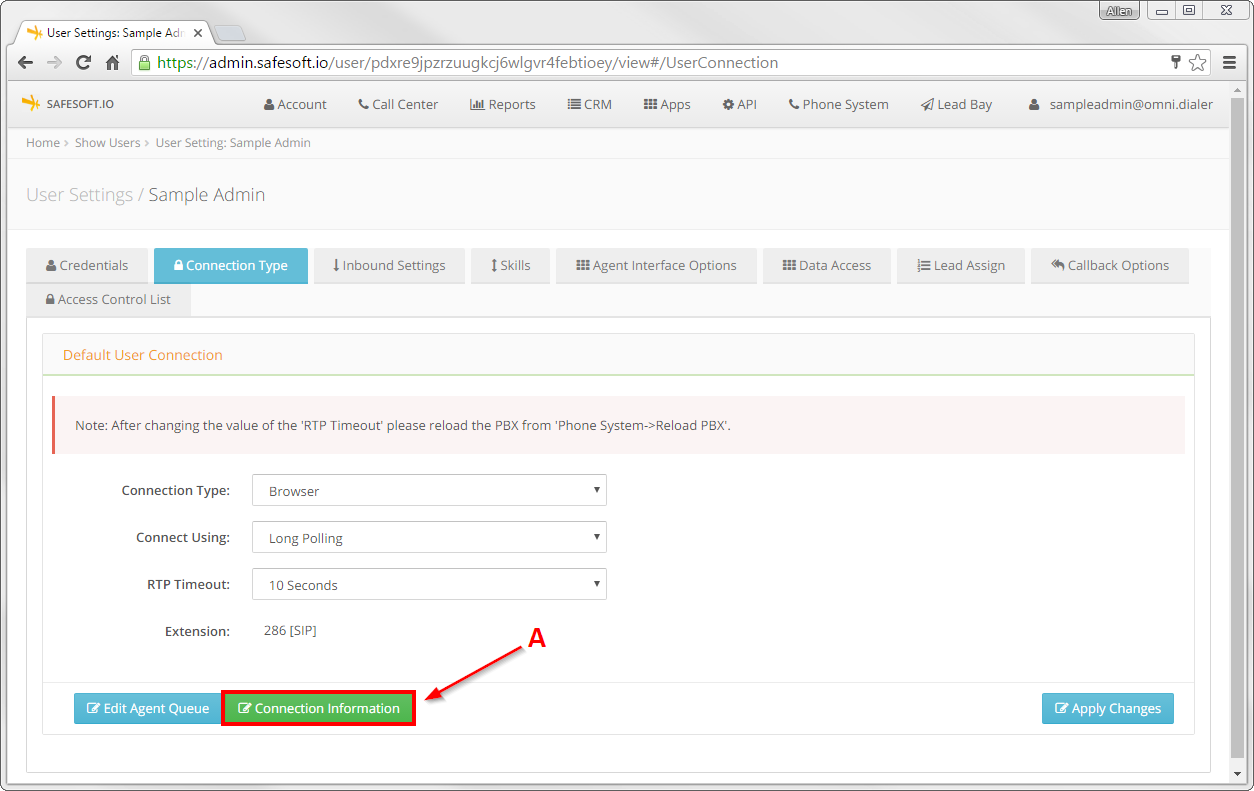 Step 6: Click on "Connection Information Button" and it will show the connection details of the agent's computer.
Contact: (SIP Connection IP) 
Status:  ( OK = registered and latency  -or- UNKNOWN = Unregistered )
User:  (Janus WEBRTC or External  DEVICE)