Voice Broadcast or what we call Survey/Broadcast is a type of campaign that can send a recorded voice message to multiple phone numbers simultaneously. The admin can set up an an option for Opt In (the lead wants your service) or Opt Out (the lead is not interested).  If the lead chooses to opt in, you can automatically route the call to an agent.  
Please note:  This feature may be disabled on your account.  To enable Voice Broadcast, please call support. 
From the Dashboard, go to Call Center and select Campaigns.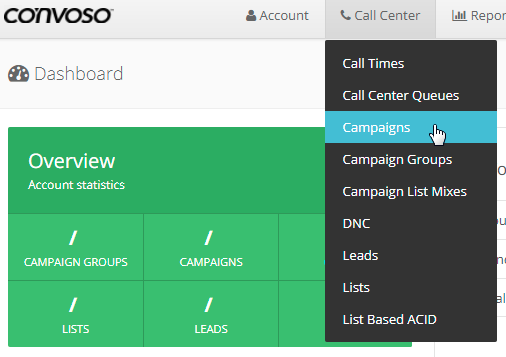 Under Show Campaigns, Click on the Action Button and select Settings.



In the Campaign Settings, click on the General Tab and select Survey/Broadcast for Campaign Type.




Click on Apply Changes.