Step 1:  Log In to the URL https://admin-lax.convoso.com/login using your Admin credentials.
Step 2:  From the Dashboard, click on (A) "Dialer" and select (B) "Queues" from the drop down.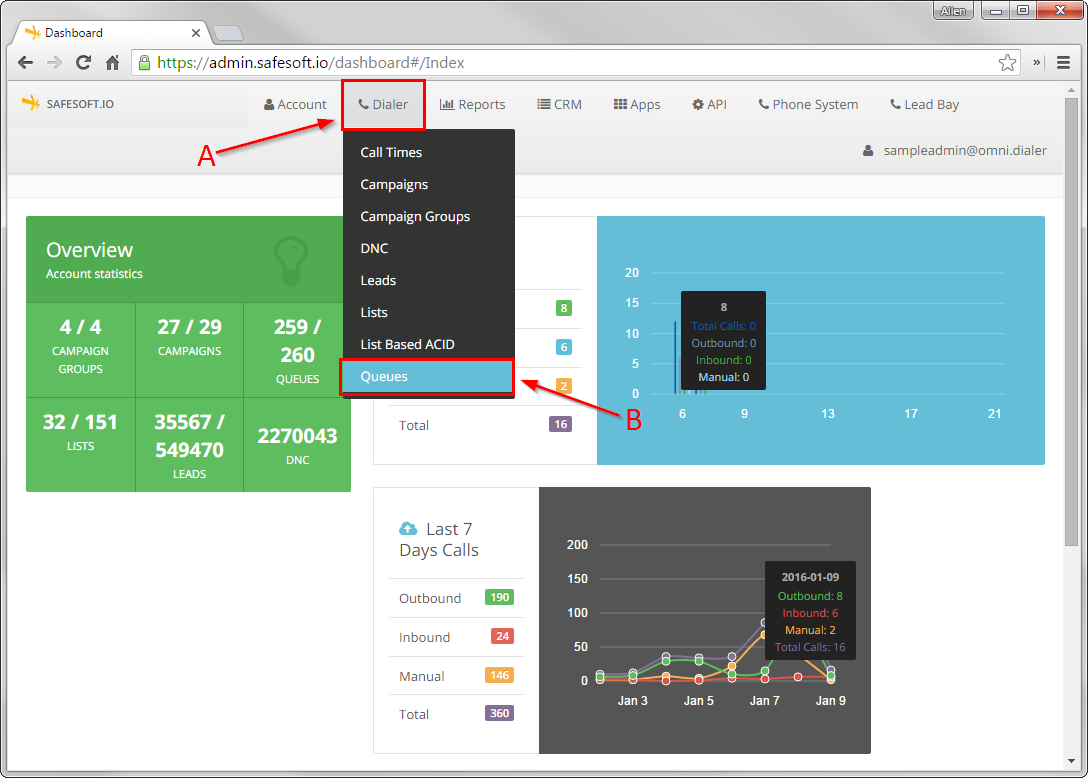 Step 3: In Show Queues Section, click on the (A)Gear Icon, and select (B)Settings from the drop down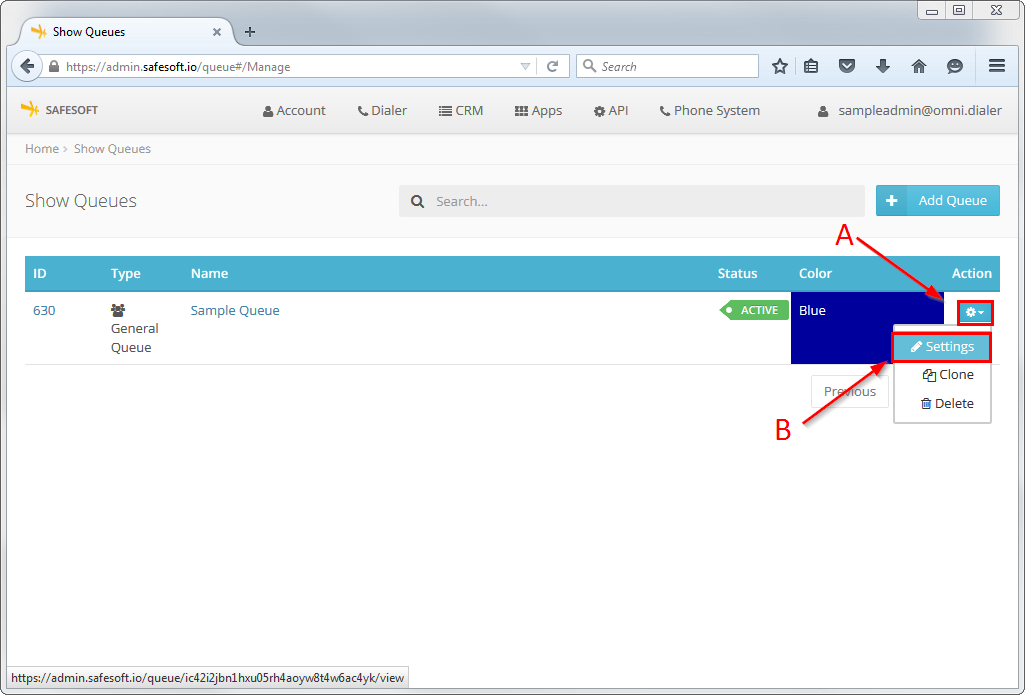 Step 4: Click on "Main" tab and look for "Inbound Call Priority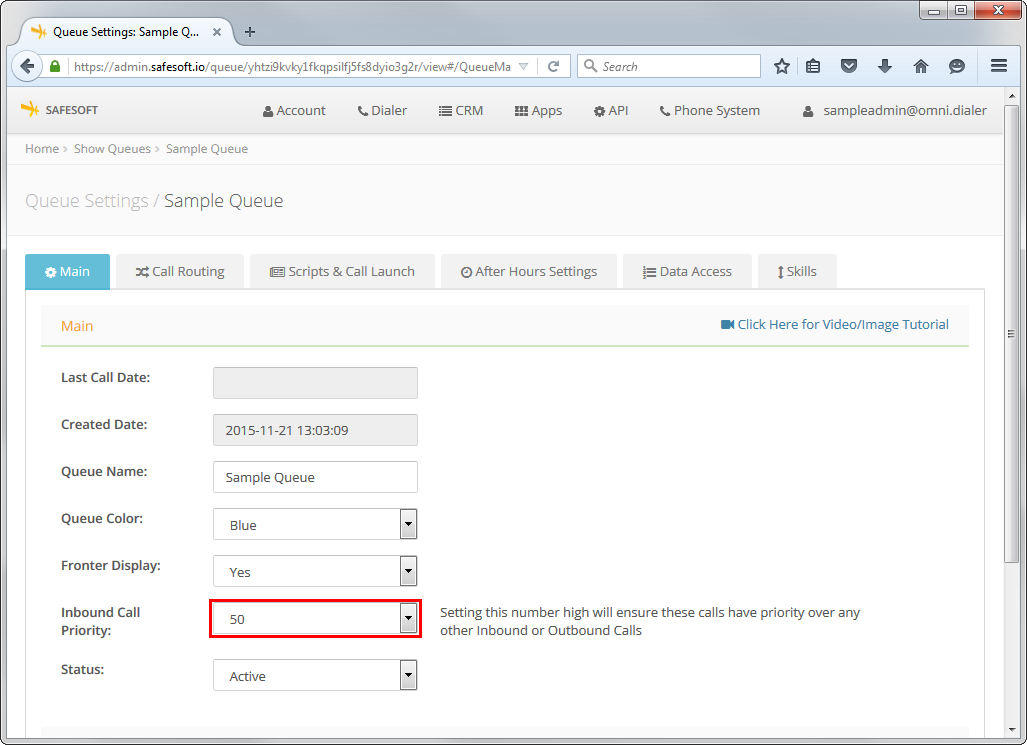 Step 5: Set the number priority. The higher the number, the more priority Inbound Calls will have over Outbound calls.
Step 6: Scroll down and click on "Apply Changes"