The Agent Monitor Screen shows your campaign's information; such as but not limited to, dial level, dial type, number of dialable leads and total number of agents that are currently logged in.
Step 1:  Log In to the URL https://admin-lax.convoso.com/login using your Admin credentials.
Step 2:  From the Dashboard, click on (A) "Reports" and select (B) "Agent Monitor" from the drop down.

In the Agent Monitor page we see helpful information on how the system performs.
Step 3: You may select which specific campaign and queue to monitor by clicking the (C) "Campaign" drop down. You may also set the (D) "Refresh rate" of the Agent Monitor page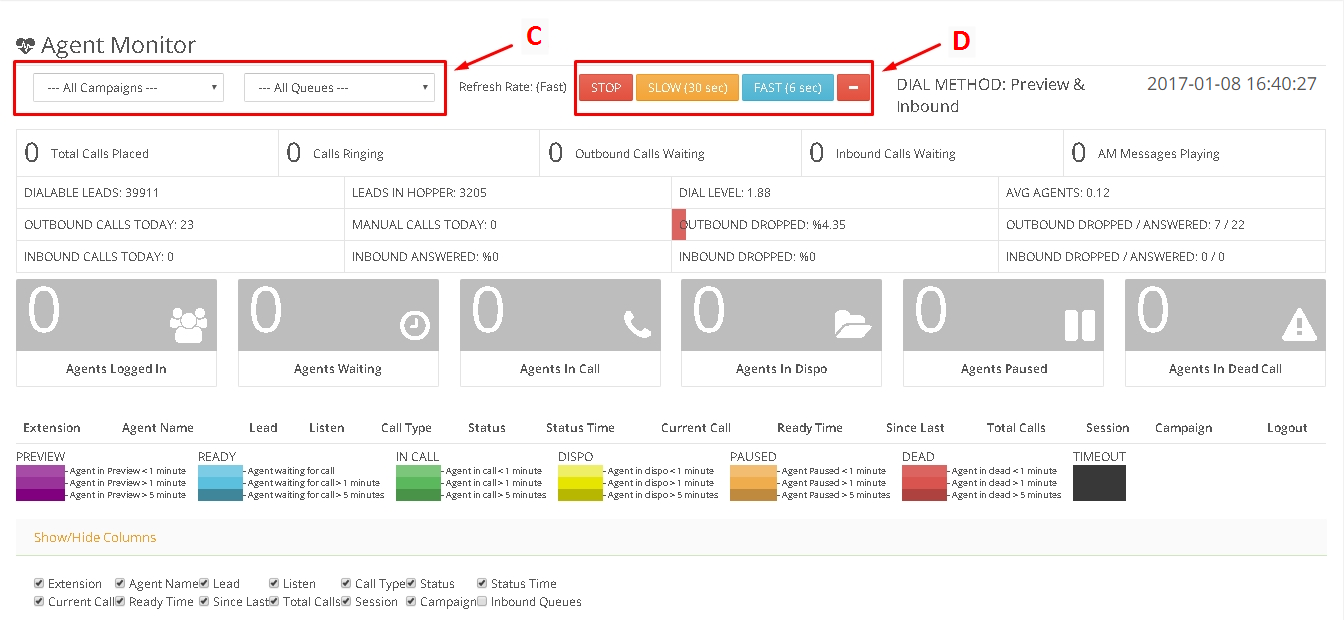 Step 4:  You can see your campaign's (E) "Dial Method" and current time. We can also see how the system is dialing by checking the (F) Total Calls Placed, Calls Ringing, Outbound Calls Waiting, Inbound Calls Waiting and AM Messages Playing"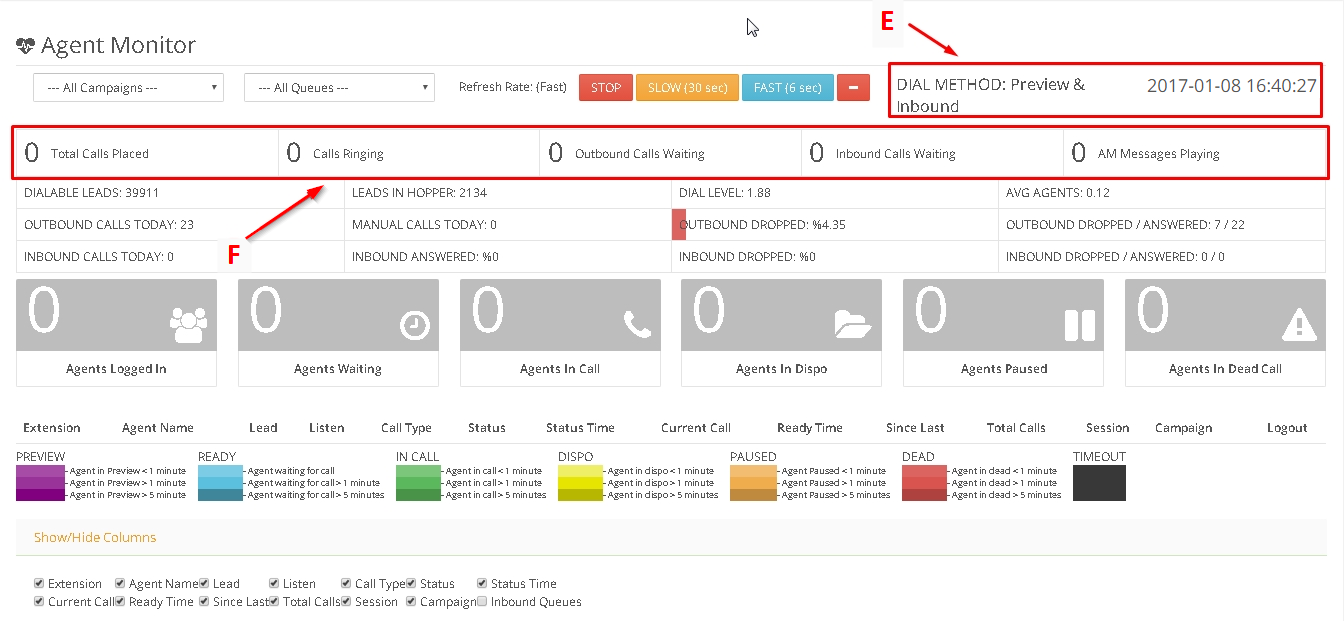 Step 5:  We can see the lead's information such as (G) number of dialable leads and leads in hopper. It also shows us how many calls were made so far and how many live calls were dropped. Total number of agents shows us the number of agents that are (H) Logged in, on ready, in a call, on wrapup, on paused and on a dead call.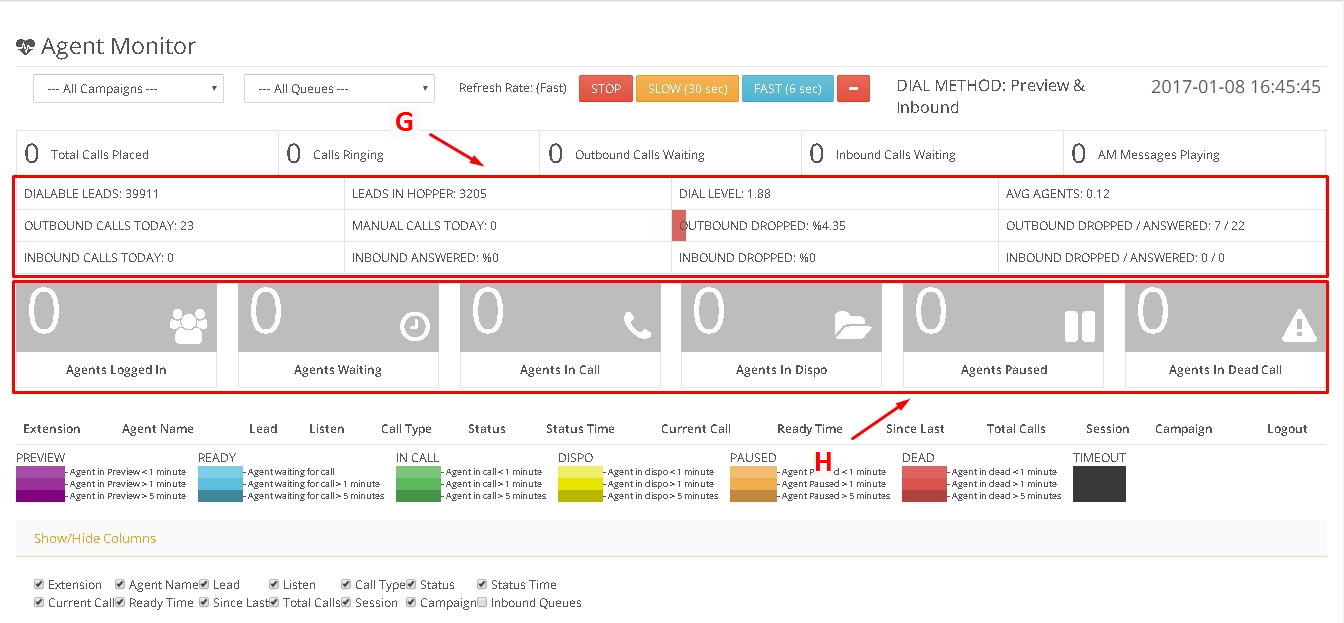 Step 6: The Agent Monitor screen also shows us a list of (I) "Agents" that are logged in and their current status.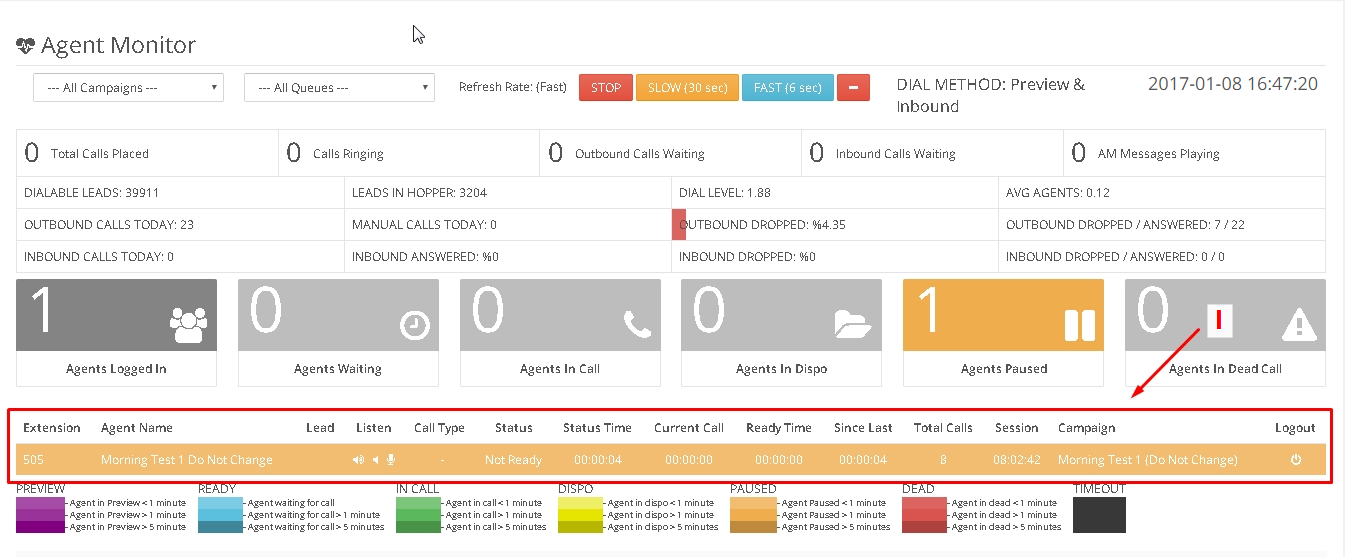 Step 7:  The (A) "Show/Hide Columns" can be used to hide/unhide agent info such as extension, name, call time etc. You may refer to the (B) "Color code" to easily determine how long have been the agent is on a particular status.