Instead of building your lead recycling and agent dispositions every time you start a new campaign, we have offered a second solution:  Cloning.  Cloning the dispositions and lead recycling settings will replace the existing settings within a campaign with the settings of a different campaign.  
Please note:  Once the statuses have been cloned, it cannot be undone.  
From the Dashboard, go to Call Center and select Campaigns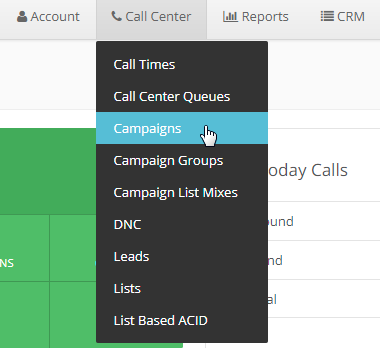 Under Show Campaigns, Click on the Action Button and select Settings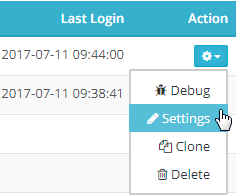 In the campaign settings page, go to Dispositions tab.



On the Dispositions tab, Go to Clone Dialable Statuses feature, select the Campaign you would like to copy and click on Clone button.




A pop up window will appear confirming the changes



Click on Apply Changes in the bottom of the page to save the new settings.

Please note:  This will clone the dialable statuses, the lead recycling settings and the dispositions your agents are able to see.  

Please note:  This can not be undone once it has been completed so be careful when cloning.