Step 1:  Login to the URL https://admin-lax.convoso.com/login using your Admin credentials.

Step 2:  From the Dashboard, (A) click on "Dialer" and then (B) click on "Campaigns".
Step 3:  (A) Click on the "Action Icon" and then (B) "Settings" of the Campaign you want to configure.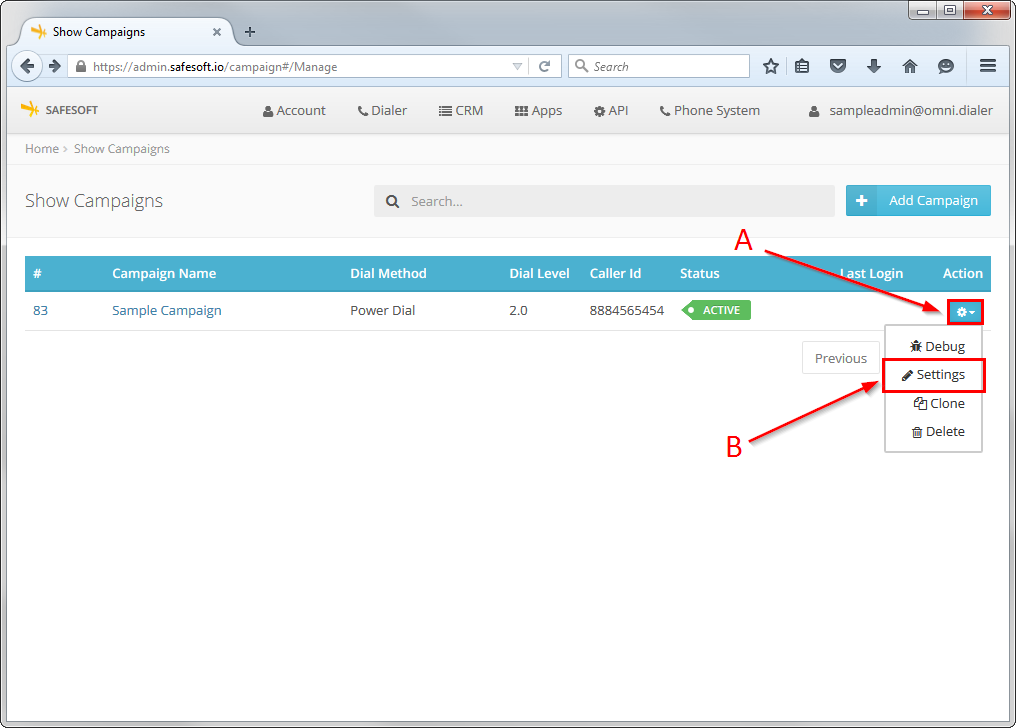 Step 4:  (A) Go to "Dispositions" tab and (B) scroll down to "Call Dispositions".


Step 5:  To set the Default Statuses and Group Assignments to your Campaign, select (A) "Default" from the drop down and then, click on the (B) "Clone" button.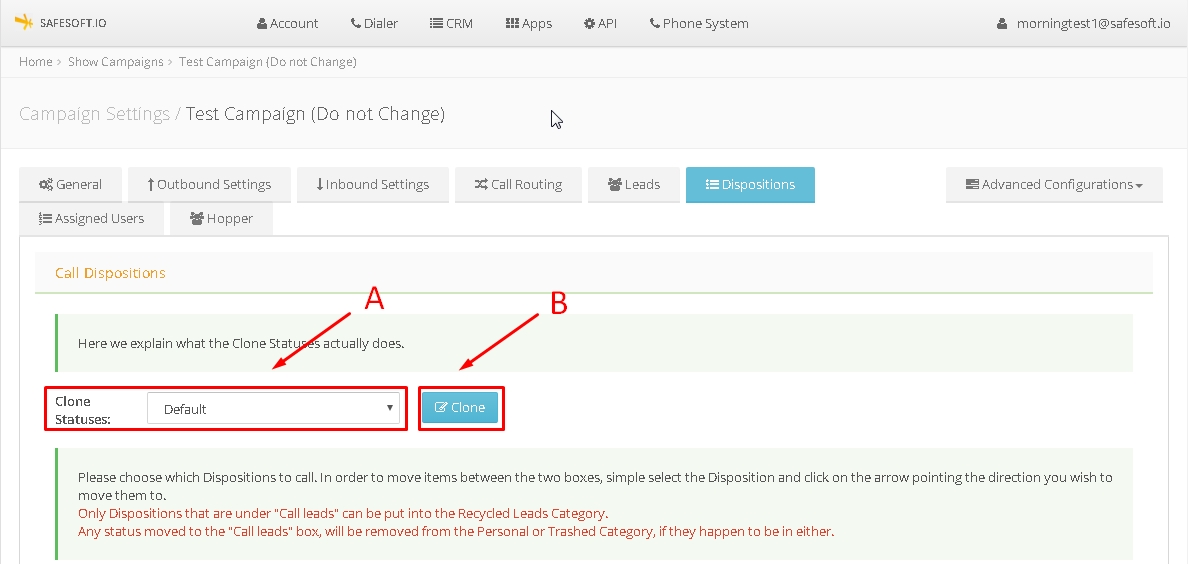 Step 6:  Click on (C) "Apply Changes" in the bottom of the page to save the new settings.