Step 1: Login to the URL https://admin-lax.convoso.com/login using your Admin Credentials.
Step 2:  From the Dashboard, (A) click on Dialer and then (B) click on Campaigns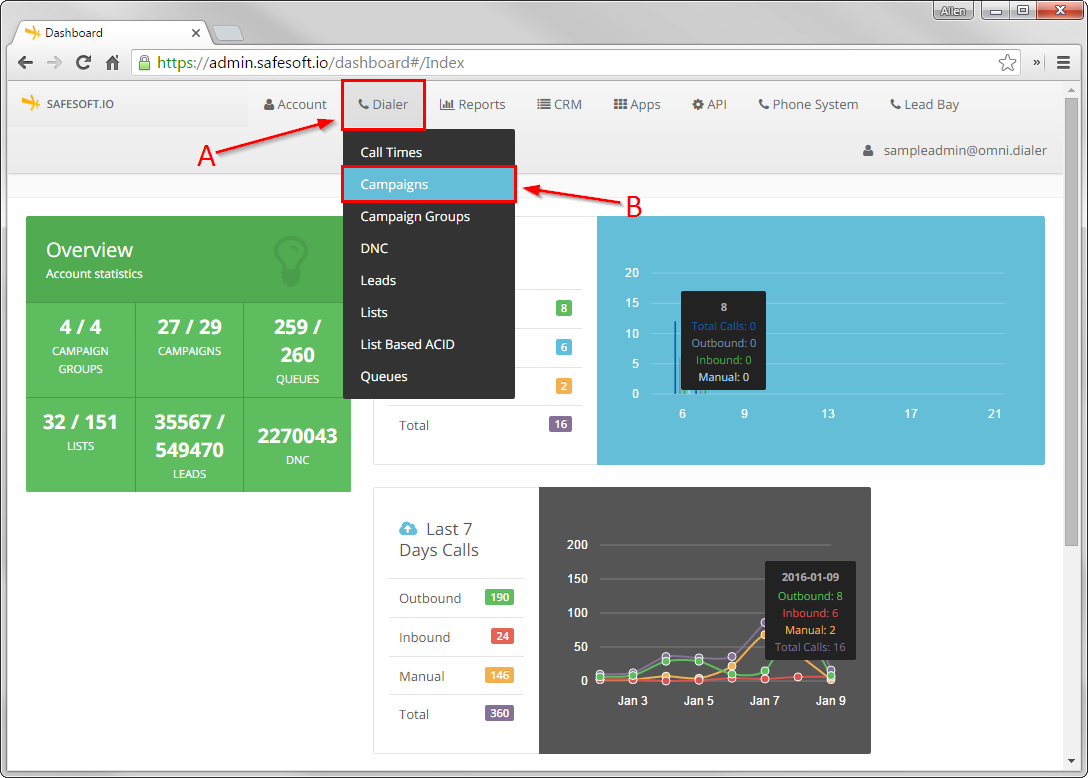 Step 3:  Click on the (A) Action Button and select (B) "Settings" from the drop down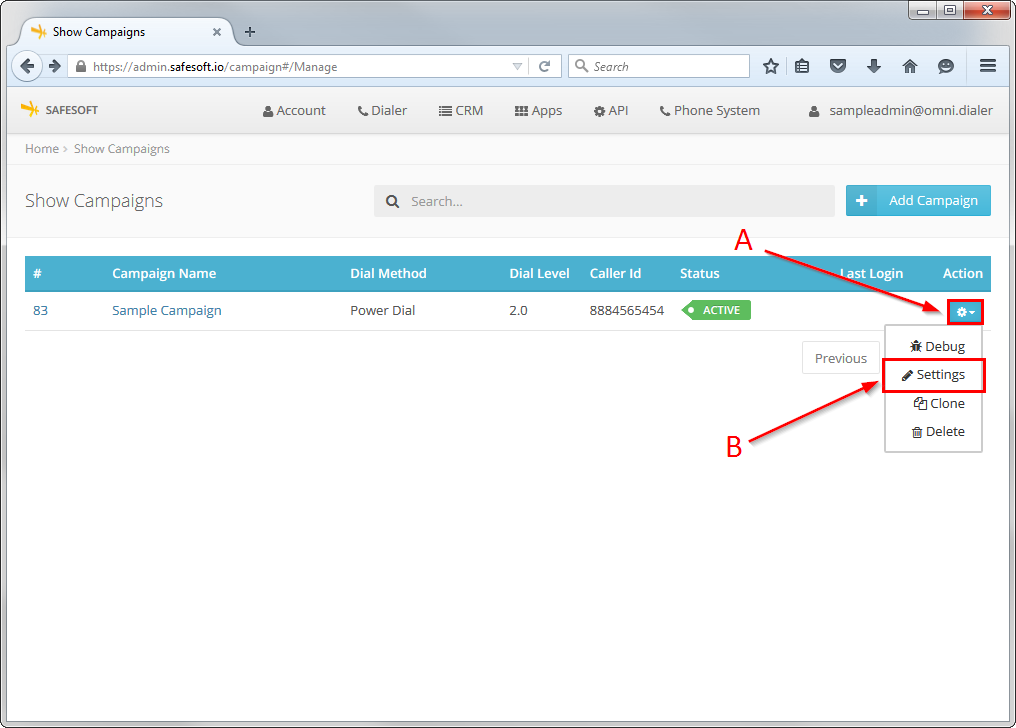 Step 4: Click on (A) "Advance Configuration" Tab
Step 5: In (B) Campaign Quota Settings, select from the following and click on Apply Changes
Disabled – Campaign quota feature is not active.
Any quota is reached – Notify agents if ANY quota below is reached.
All quotas must be reached – Notify agents only when ALL quotas below are reached.
Step 6: In (C) Create New Quota, you can add an additional Quota by selecting the Status and Required Quota then click on Add Quota Button.
Step 7: In (D) Existing Quotas, you can see the progress of all Quotas that you created.