There are instances where admins need to back up callback for archiving, reporting etc.
It is always recommended to back up the leads first before deleting them from the system for record keeping.
Exporting your callbacks is easy within the system.  Please follow the steps below. 
From the Dashboard, click on Reports and select Callbacks from the drop down.


Search for your Callbacks by configuring your search filters.


 Click on Export Callbacks


If the results only have a few Callbacks, system will download the list automatically. Check the lower left side of the browser.


If the results contains a lot of callbacks,  system will show this message box.
"Success Window saying Export called! Please check Exports page for more information."


Note: System can only export up to 250,000 callbacks at a time. Utilize Search Function if callbacks are more than allowed number. 
 Click on Reports and then Exports.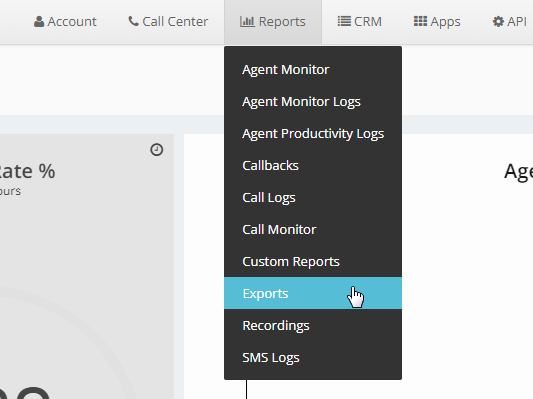 On Export, click on the Download to download file. (Note: Check the date and time of the exported file to make sure your downloading the correct file.  The newest files are on top by default)